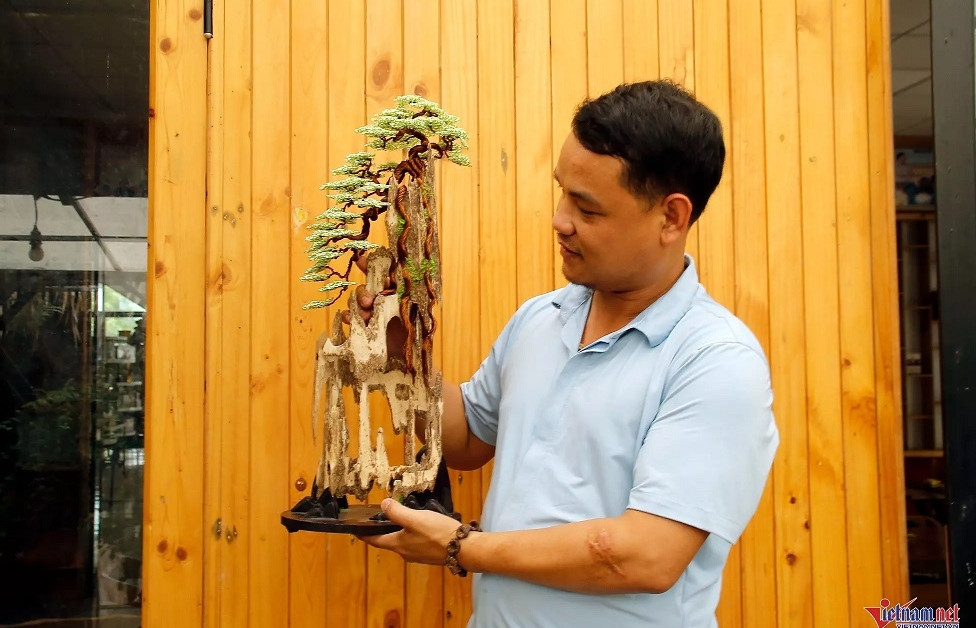 An engineer quits his high-paying job to make agarwood bonsai trees
Born in 1985 in the central province of Nghe An, Le Hong Thai majored in construction at Da Nang University of Science and Technology and worked as a construction engineer in a company in Da Nang after graduation.
His salary then was nearly 30 million VND (over $1,000) – but he was determined to quit his job to devote himself to carpentry.
Initially, he didn't know which way to go but after doing preparatory work and realizing business opportunities with bonsai, he chose agarwood as his sole material.
He said it was a difficult process at first because the source of agarwood was very rare, so to find the natural roots of agarwood, he had to go to the highlands of Tien district. Phuoc (Quang Nam province). When Thai found the source of the materials, he started production.
He considered creating miniatures of real trees, but then turned to handmade additions. Finally, he chose copper and aluminum wires to mold old trees attached to agarwood roots.
The creation of a work requires many steps. The first step is to capture the shape and the maker needs to add certain things to a wooden bar to finalize a beautiful product. It's also the hardest step in creating the work, he says.
After styling the form, the artist will begin to refine the agarwood for sharpness and create the base of the product. The base is made of wood, hard plastic or stone. The base should be sturdy and made of durable wood or high quality plastic materials to maintain quality. Once the agarwood is attached to the base, the next step is decorating and shaping.
At this point, he uses small copper and aluminum wires to bend, align and shape each leaf, branch and root to cling to the base of the tree.
"It's a time-consuming process that requires the artist's ingenuity," Thai said.
The final single bonsai tree ranges from 3 to 15 million VND, with some worth up to hundreds of millions of VND depending on the size and type of agarwood used.
Thai has made about 100 bonsai trees, of which about 10 are sold each month for more than 100 million VND (nearly 5,000 USD).
"Excluding the cost of raw materials, labor, etc., I make about 20% profit," he shared.
Tam Ky City (Quang Nam Province) People's Committee Vice Chairman Nguyen Hong Lai recognized Thai as a famous young entrepreneur.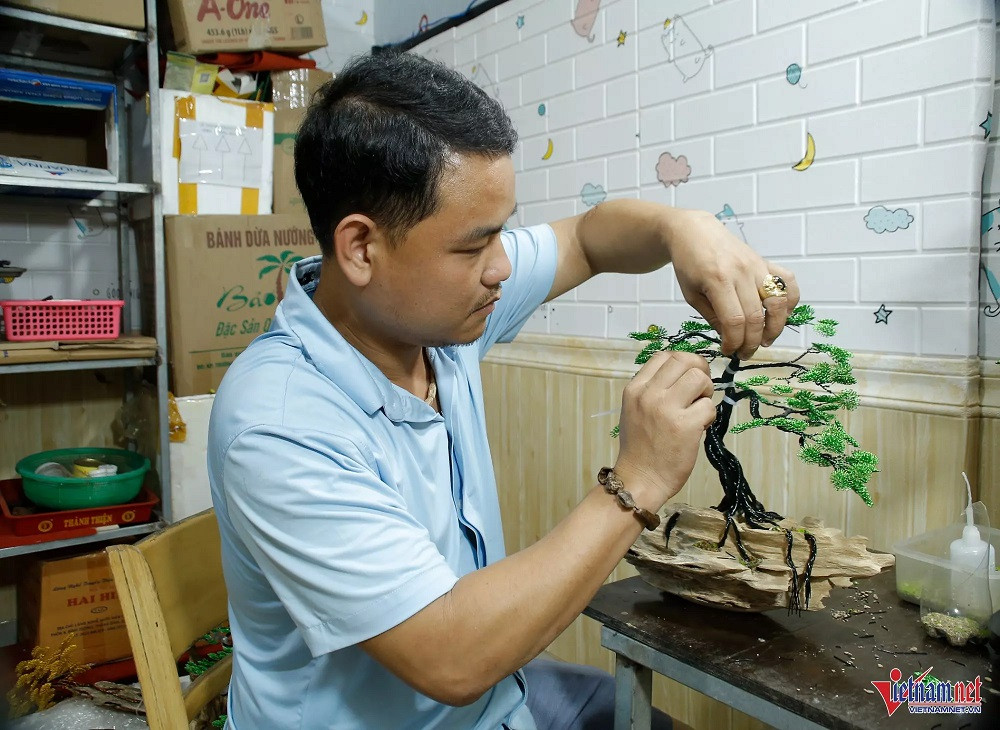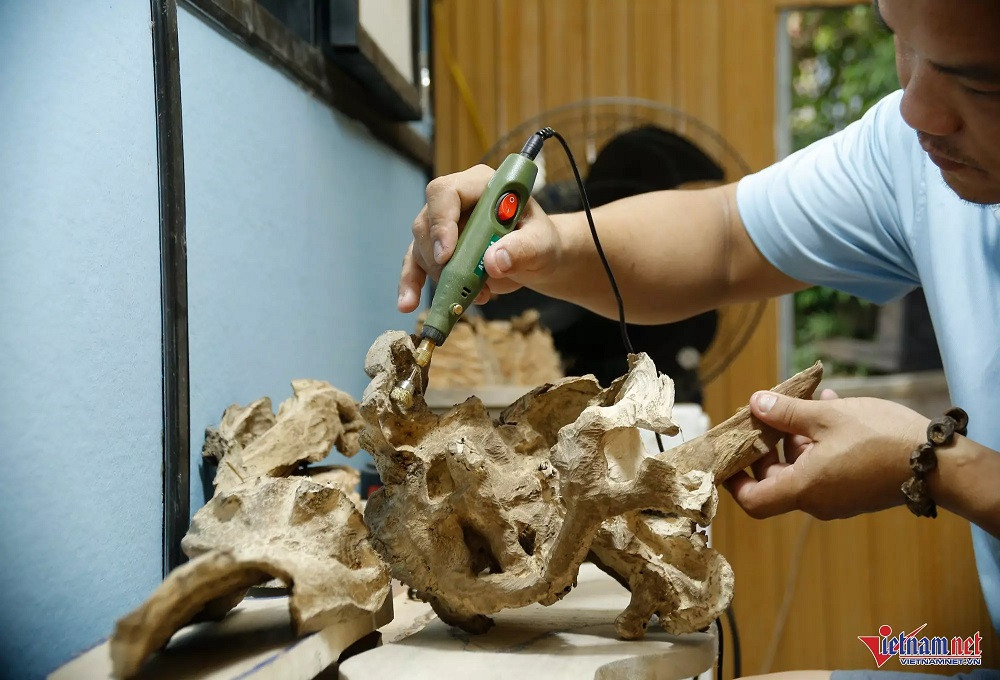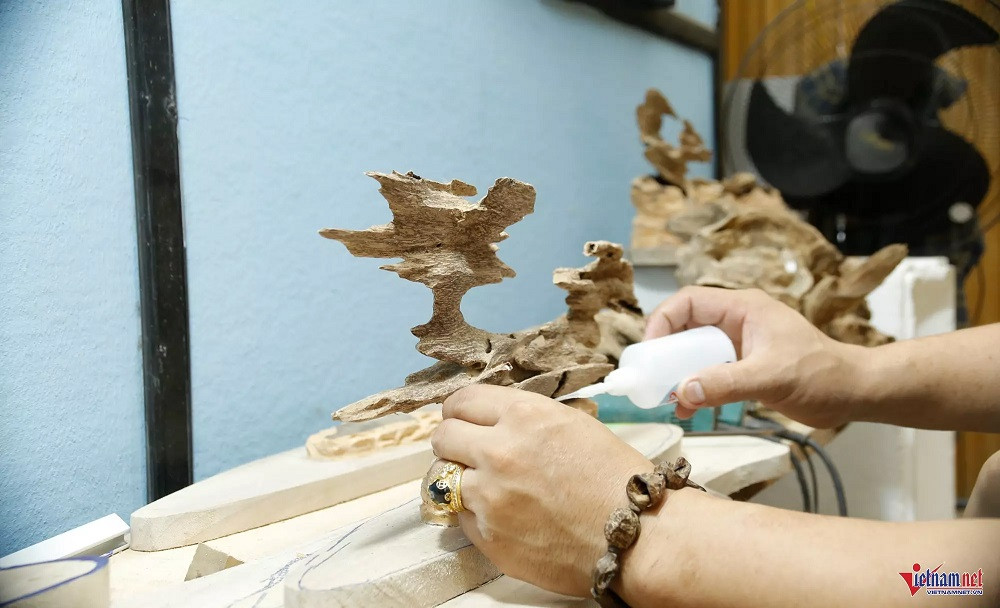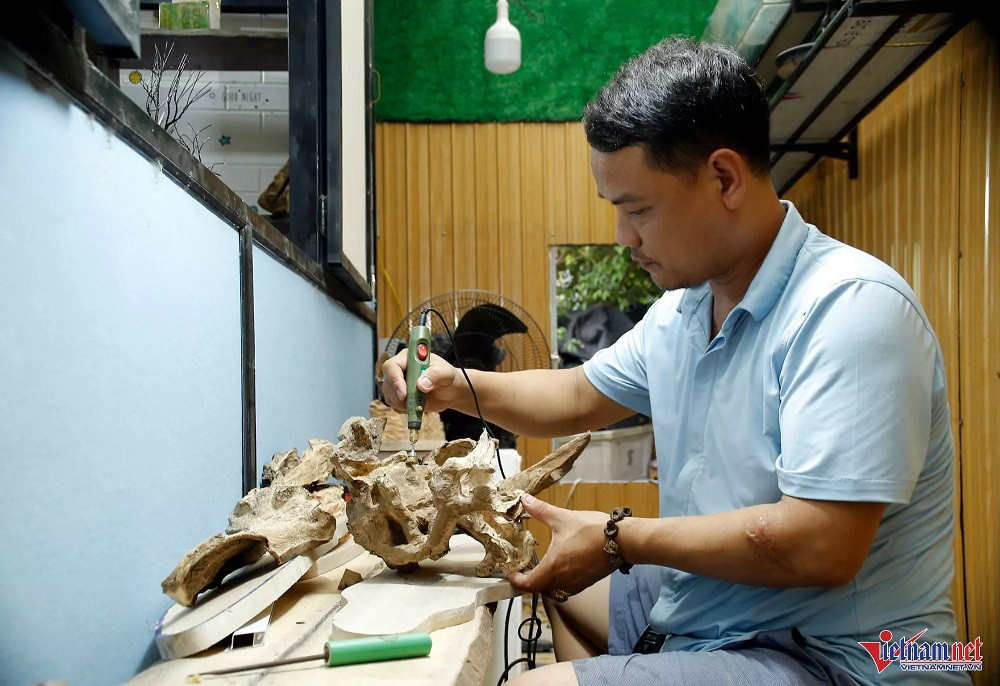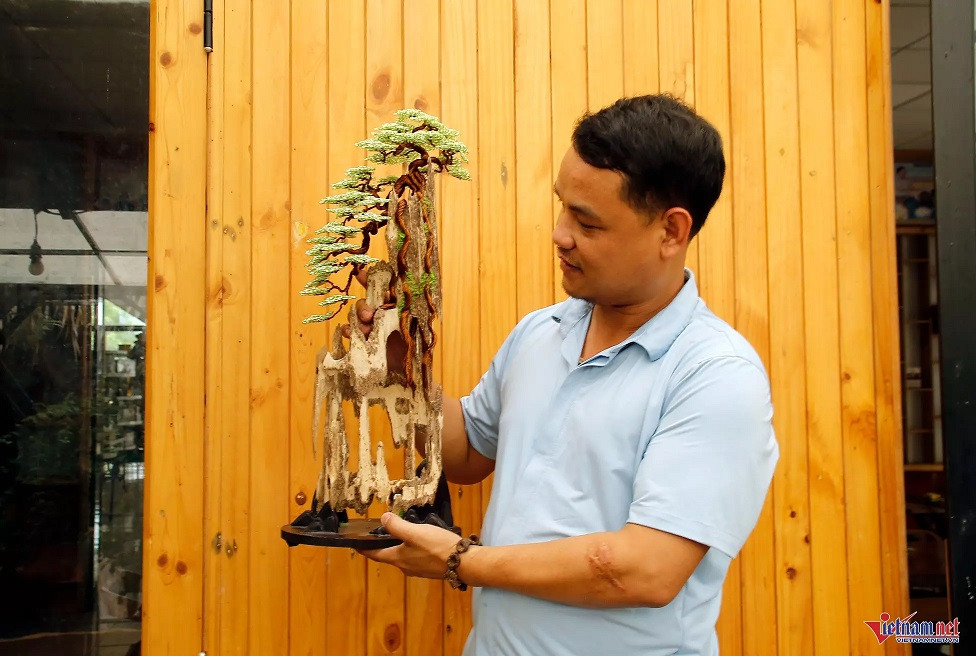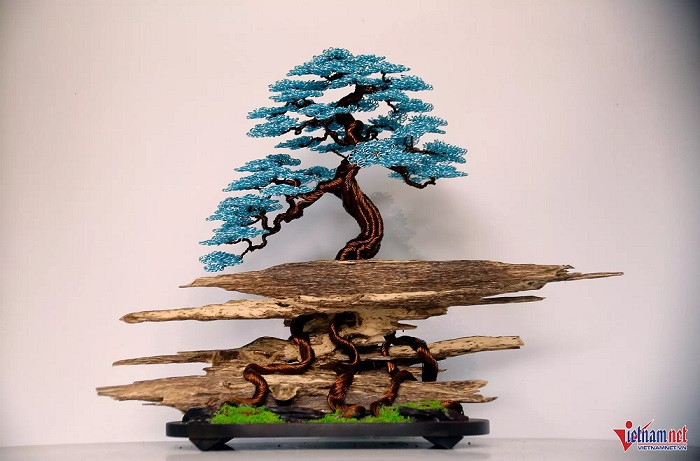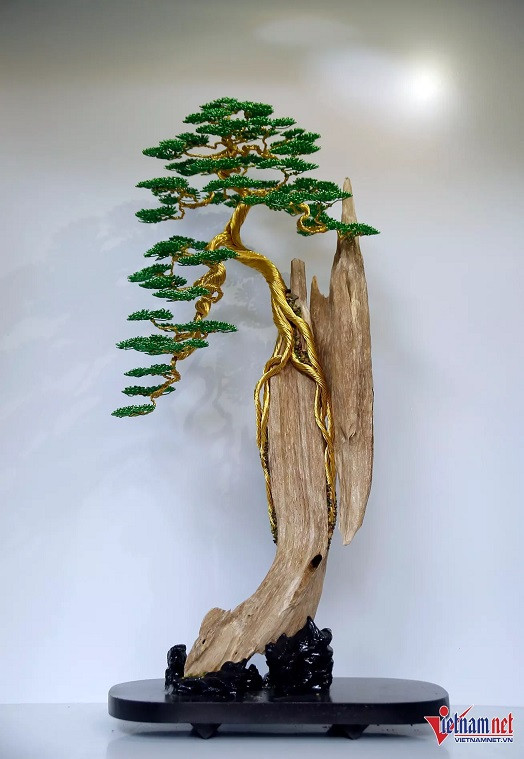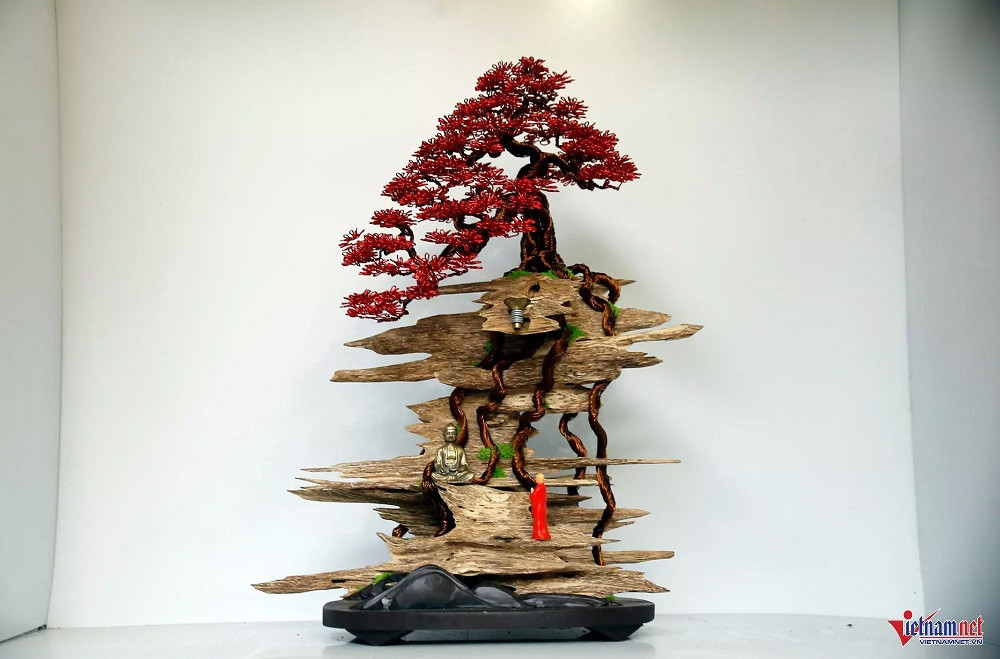 Cong Sang