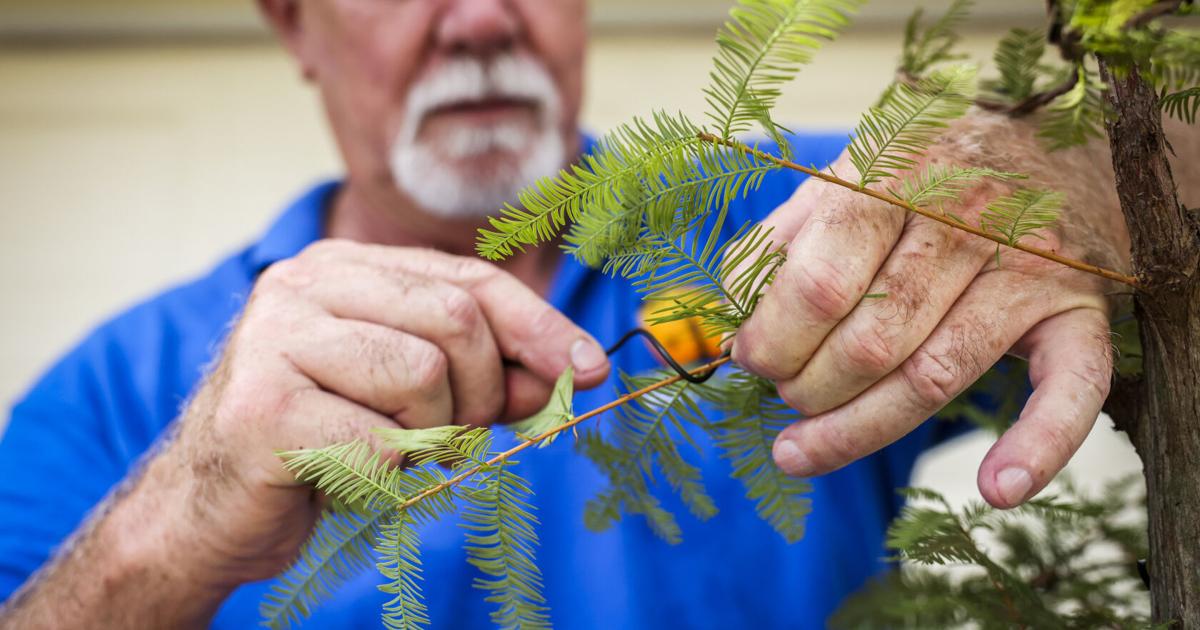 Award-Winning Metairie Bonsai Grower Says There's a Passion Behind All Those Little Shears and Trims | Entertainment/Life
For bonsai grower Randy Bennett, practice doesn't make perfect. The practice, however, keeps the miniature trees alive to see them another day.
Bonsai is the Japanese art of growing artificially dwarfed ornamental trees or shrubs in pots.
Growers train trees and guide their shapes by trimming roots to keep them small, wiring branches to create patterns, trimming leaves and other techniques.
"You're trying to create the image of a mature tree in miniature," Bennett said. It can take at least five years for that to happen, and even then, "there's never a finished tree," he said.
A changing collection
Bennett, 68, is a retired principal of Jefferson Parish College with more than 50 years of bonsai growing experience. He was a multiple-time president of the Greater New Orleans Bonsai Society, which holds its annual auction Aug. 13 in Harahan. The event will also feature a selection of bonsai trees, starter materials and pots.
The club regularly brings in bonsai masters for workshops and training, as well as to hold monthly meetings and conferences. Bennett also travels for training and conferences.
Growing up, he was fascinated with Japanese gardening, so his father gave him his first bonsai when he was in middle school.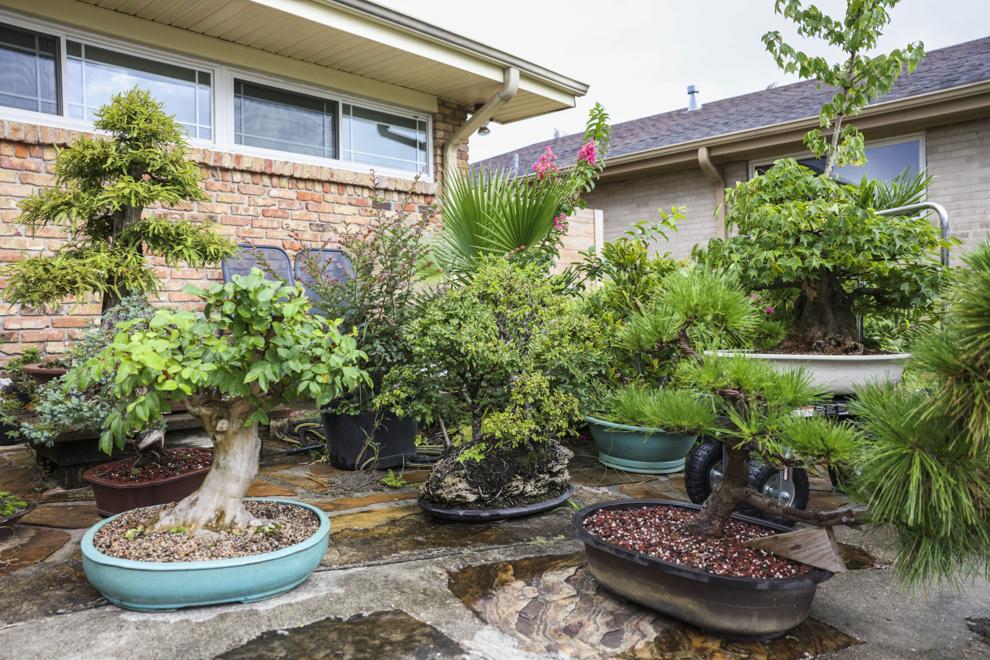 Immediately hooked, he started trying to grow them on his own. It was not very successful, however, as there were not many books in English on the process in the 1970s.
"My first problem was that I was trying to grow everything in plain old soil," he said. (There is a special bonsai soil.) "Because I had no frame of reference, I killed everything I touched."
In 1980, Bennett attended his first international bonsai convention. He took what he learned there, applied it and finally found success with his own bonsai tree.
"It's a passion," he says. "Once it gets in your blood, it's addictive."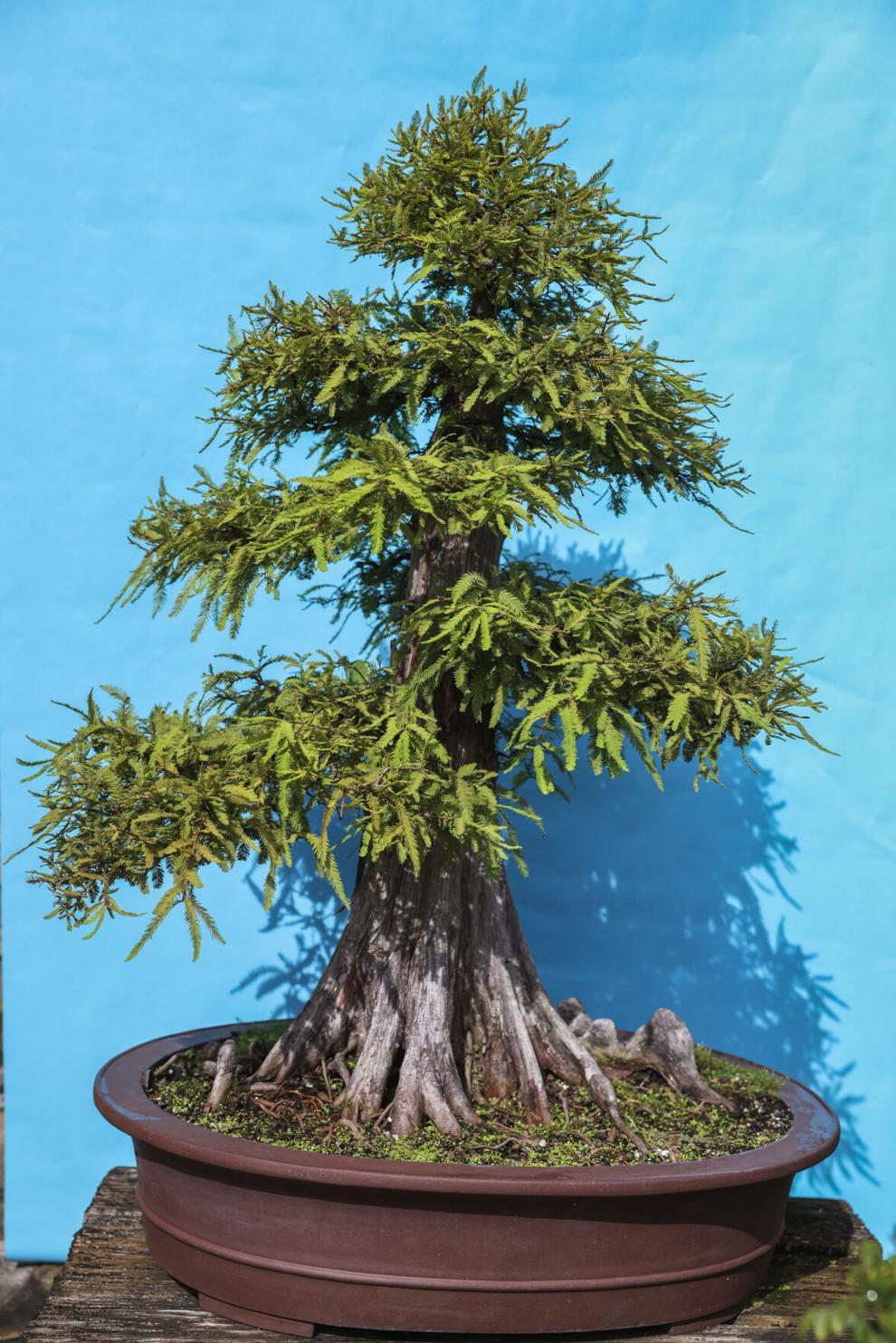 Loss and Renewal
Before Hurricane Katrina, Bennett said, he had more than 200 growing bonsai trees. He spent his days caring for them and nurturing them to maturity. They did not survive the storm.
"I was so devastated," he said. "Some were like children to me."
Following her loss, Bennett said she took a five-year hiatus from bonsai before returning to the art in 2010.
Today Bennet said he had about a dozen bonsai at his home in Metairie that he could display and be proud of. He also has a few others in training.
"I want to limit myself," he said. "I want everyone to be a high quality specimen."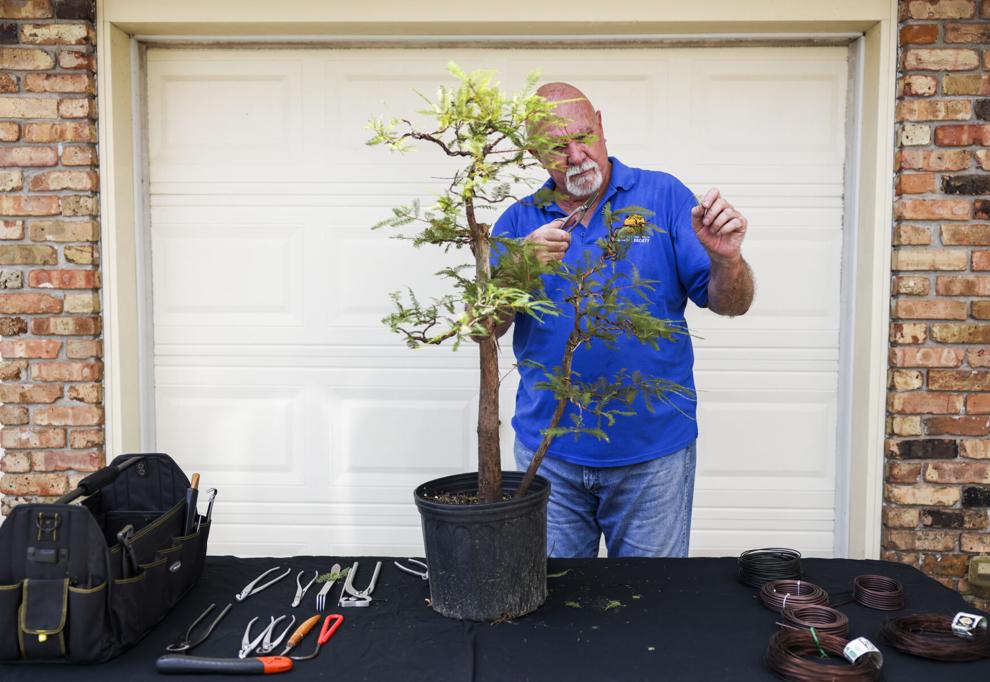 Continuing care
To do this, he said, requires staying on top of all the plants' needs. This includes supplying it with fertilizer and water and keeping an eye out for pests and insects.
"It's like having a pet," he said. "You have to check them every day."
Bennett said water is the most important step in the daily maintenance routine.
In the wild, a cypress tree with a 14-inch base would require about 25 gallons of water per day, he said. This means he should water his own prize cypress several times a week to mimic his water needs proportionately.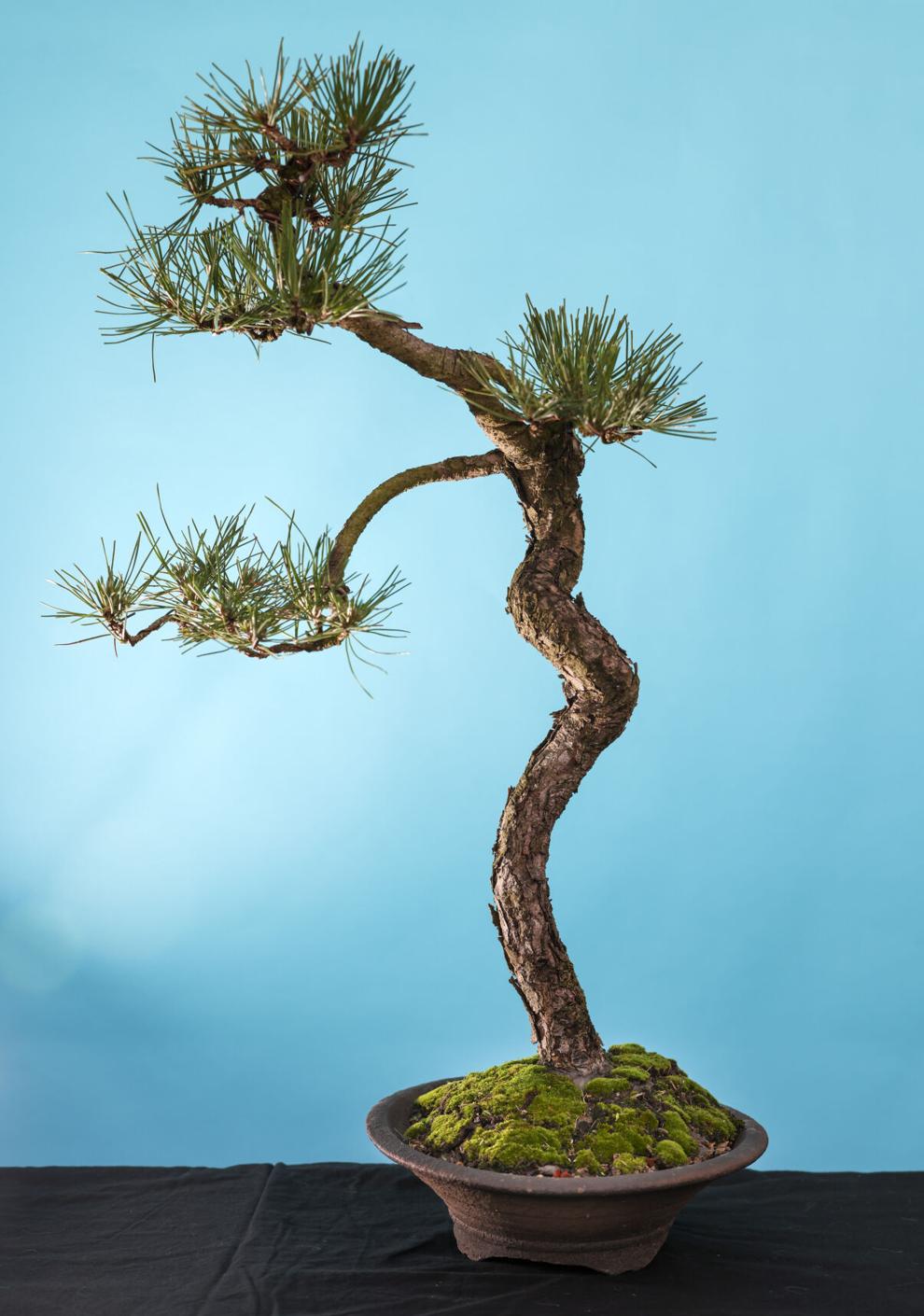 He picked up the cypress from a swamp near Houma by cutting off the top of an 18-foot-tall tree. The cutting sprouted a new top and branches. Bonsai is now 10 years old.
With the right nutrition, Bennett said, bonsai trees, like other trees, can live a long time — perhaps longer than human caretakers.
"I hope you have someone you can pass them on to in the family," he said.
Become a native
A variety of trees can be grown as bonsai, but Bennet said it's important to keep the plant's native environment in mind.
Good tree choices in Louisiana, he said, are hackberry, bald cypress and water elms.
After choosing a tree, the grower must then choose a pot.
"Jars are like picture frames," Bennett said.
He offered some tips for getting the best look:
For evergreen trees with lots of vibrant green leaves, choose an unglazed pot in an earthy tone that won't distract from the leaves.
For deciduous trees that lose their leaves seasonally, a glazed pot with a splash of color will add to the overall look when the tree is bare.
For flowering or fruit treesuse a color wheel to choose complementary colors for the jars.
In addition to color matching, Bennett said it's important to follow the rule of thirds for pot sizing:
The depth of the pot should be about the same width as the trunk at its base.
The width of the pot should be about two-thirds the height of the tree.
The pot should comfortably accommodate the roots and soil.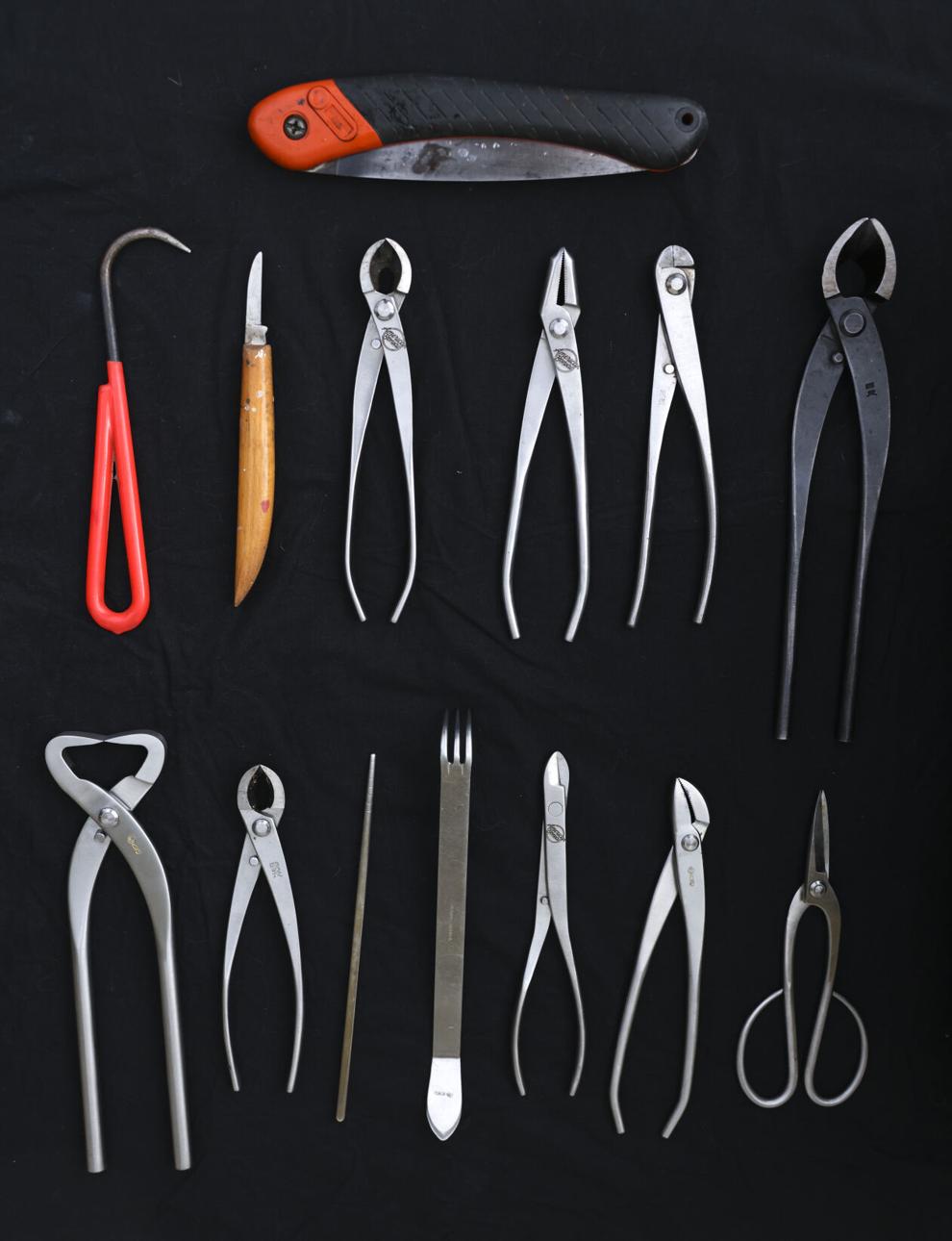 "Think of it as art," he said. "You look at all these things that will complete the tree."
Finding the right tools is also key to getting the look you want. Bonsai growers will need sharp pruners, wire cutters and a concave knife.
Although these can be sold at big box stores, Bennett recommends purchasing them, along with other tools with more specific roles, as part of a bonsai starter kit.
The secret ingredient
His most important advice, however, is about people, not tools and plants. The best way to get into bonsai, he says, is to find a community to share with.
"The club is the key," he said. "There are young people, there are old people. It doesn't matter where they come from. Everyone is there to share their experiences and knowledge.
"I've been doing it for years and I'm still learning," he said. "I really appreciate that."
BONSAI AUCTION
WHAT: The annual event hosted by the Greater New Orleans Bonsai Society Auction. A selection of bonsai trees, starting materials and pots in a variety of styles will be available to you.
WHEN: August 13. Viewing of trees and other auction items begins at 4 p.m., auction at 6 p.m.
WHERE: VFW Room, 133 Hickory Ave, Harahan
COST: Free and open to the public