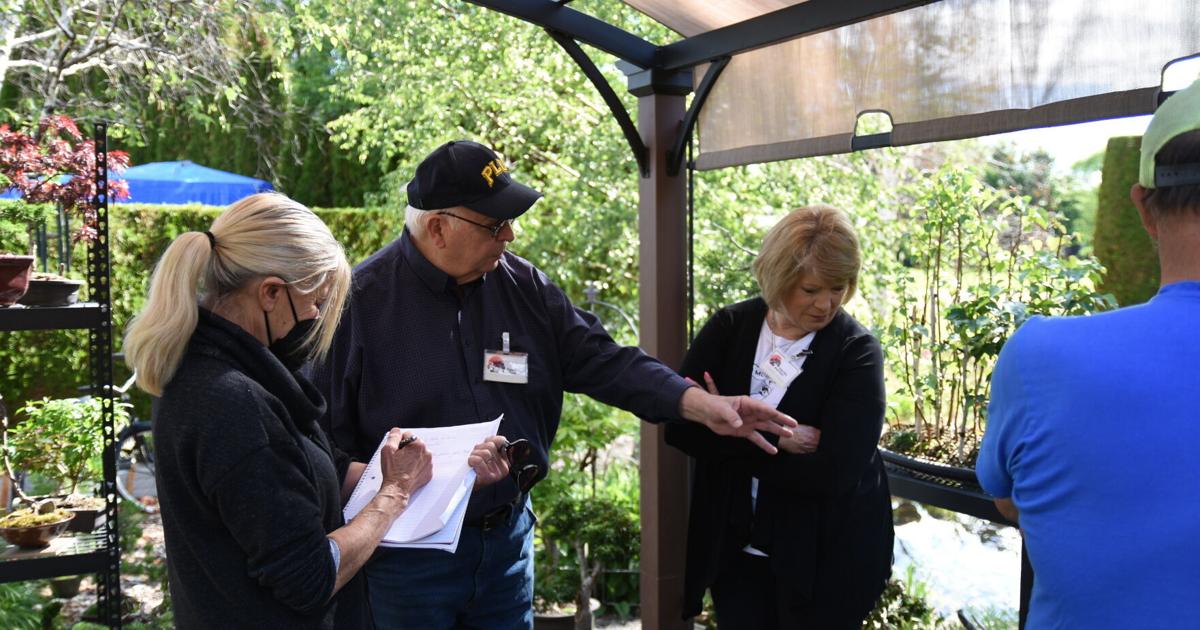 Bonsai growers think small, dream big | Magazine
As gardeners, our dream is often to grow bigger plants faster. How many times have we found ourselves faced with reluctant transplants and threatened, "Grow up, damn it! »
The ancient art of bonsai relies on growing in small, controlled increments. Bonsai are living plants, always evolving and never "finished".
Having Job's patience can help. After all, if you do it right, a bonsai can live for centuries.
The Japanese word "bonsai" means a plant or tree growing in a container (from bon "basin" and sai "to plant"). Bonsai does not grow dwarf trees. He grows miniature versions of life-size trees, using the same species and varieties. Think elms, maples and hornbeams.
Penjing, the Chinese version of bonsai, began around 1000 BC. The practices arrived in Japan 1200 years ago. Bonsai quickly took root in a culture already finely sensitive to nature and the contemplative values ​​of Buddhism. The first bonsai were wild trees that had been overshadowed by nature, collected and potted. Eventually, the Japanese began to cultivate their own plants, creating the detailed parameters of classically designed bonsai trees that are followed to this day.
Bonsai tries to imitate the rugged trees that spring, against all odds, from rocky crevices or windblown mountain overhangs. An aged appearance of the trunk and branches, and a weathered character of the exposed roots, are valued. A bonsai should have the same aesthetic appeal as a 300 year old tree growing in the wild, but in 1/100th scale.
If bonsai reflects the intersection of art and horticulture, a good place to start an exploration of bonsai in the Yakima Valley is with Delma Tayer. Delma taught English composition and literature, humanities and art history for over 25 years at Yakima Valley College and was director of the Larson Gallery for 15 years. Her abstract paintings of Eastern Washington landscapes hang alongside collages she created using Japanese characters and handmade papers she collected on frequent trips to Japan with her son. Steve in the 1970s.
She began planting the hill below her Selah home in the 1950s, and the splendid gardens she created were featured twice on the Yakima Arboretum Gardens tour.
Delma's interest in Japanese art and her passion for gardening led her to the relatively recent establishment (1981) of the Yakima Valley Bonsai Society. Given her background as an artist, she thought it only natural to create her own ceramic bonsai containers. An untrained eye might see a bonsai pot as nothing more than a container in which to grow the tree. In fact, the vessel is one of the most important parts of the composition, like a classic piece of art mounted in an equally appropriate frame. Delma sometimes used the rice molds she found in Japan as stamps to embellish the wet clay.
The Yakima Valley Bonsai Society continues to thrive. I have met many gardeners in my time, but this group is perhaps the most enthusiastic. Members can barely contain their desire to share their love of bonsai and the lessons they've learned along the way with anyone interested.
You don't have to be a Japanese master to make bonsai. According to Robert Beath, "Your experience goes with you and you use what you already know". At first, all Robert wanted was a plant he could grow on his desk at work. A bonsai seemed like a possibility. Robert brought his theatrical experience, "dressing" sets and actors, to the composition of bonsai trees. He also brings four of his most prized bonsai trees with him to Arizona each winter, not wanting to leave them in anyone else's care.
Kathy Byam has a flair for design and decoration. Four years ago, a friend convinced her to attend a bonsai demonstration. Instantly hooked, she went to Home Depot later that day and bought a pre-planted bonsai tree. In four years, her collection has grown to more than 50 meticulously cultivated trees in an array of classic shapes which she displays in a stunning outdoor gallery. Bonsai are not indoor plants and remain outdoors, even in winter.
Linda Kuntz, a long-time gardener, also came across bonsai by chance. During the pandemic, she bought a second-hand bonsai encyclopedia from a local thrift store. A look at the photographs convinced her that she wanted to create such beauty herself, but she would need some help. She found the contact details for the society and has been an avid member ever since.
Angel Garcia composes bonsai through a camera lens and uses the same design principles to compose a striking bonsai as he does a photograph.
It's no surprise that Mike Sanchez is the president of the company. Mike is a well-known Yakima gardener with perhaps the greenest thumb in the valley. He used his extensive knowledge of ornamental horticulture when he made the first of what would become a collection of 200 bonsai trees 20 years ago.
Club members assure me that bonsai trees that you pocket and grow yourself have a better chance of survival than mass-produced pre-potted trees that you can buy.
Yet chess is part of the journey. Robert assured me that "killing trees is the price of learning bonsai". In fact, Kathy Byam maintains an "intensive care unit and morgue" for bonsai that may never be ready for her gallery.
One way to find a specimen is to join the group on a "nursery crawl". Think of the "pub crawl". Instead of visiting several pubs or bars, with a drink or two at each, you will visit nativity scenes. Finding a container-grown tree with a thick trunk that has character and personality (even better if it's on clearance) is called "having one."
Or you could go on a "dig". U.S. Forest Service permits allow you to remove up to five seedlings. Do you remember Job's patience? Several seasons of rigorous pruning are usually required before a wild tree is ready to even begin the bonsai process.
Not all plants make good bonsai. To produce a realistic illusion of a mature tree, all parts of the specimen must ultimately be in perfect proportion to the size of the tree. The trunk, branches, twigs, leaves, flowers, fruits, buds and roots all need to be considered.
Plants used for bonsai should have small leaves, attractive bark, and their trunks should give the illusion of maturity. The trunk should have substance, but be proportionate to the whole tree. Branches lower on the trunk should be the longest and largest in diameter, with branches growing higher on the trunk becoming successively shorter and smaller in diameter.
In wild trees, the lowest branches are the oldest and longest, and the highest branches, having grown more recently, are smaller and shorter.
Lani Black has dabbled in bonsai for years, with nothing but failures. When she joined the Yakima Valley Bonsai Society, she learned the basics essential to creating beautiful bonsai trees. Their Facebook page has information about meetings, exhibitions and workshops. You will also find an album of photos taken during recent events.
One look can be enough to awaken the bonsai artist in you.