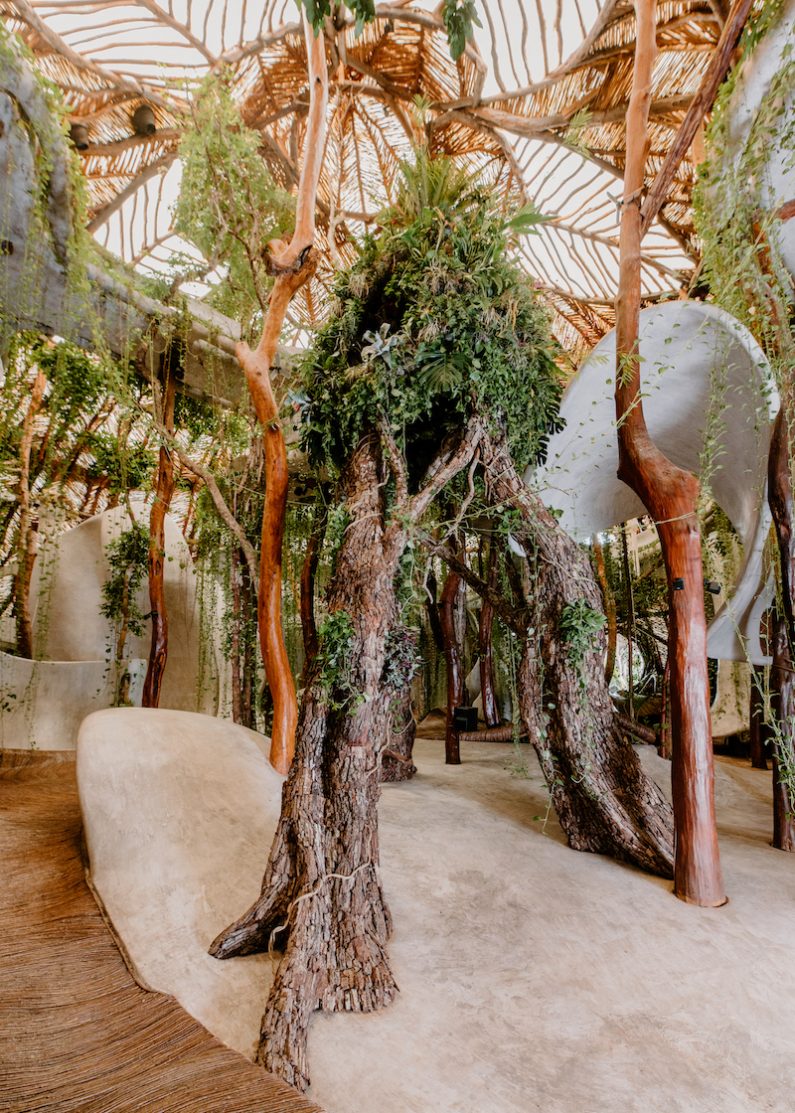 Giant Makoto Azuma flower installation grows near Tulum – SURFACE
Makoto Azuma's ambitions have always been astronomical. In his hands, flowers find themselves in places impossible to do things against nature – bonsai travel through space and the depths of the sea; flowers are encased in blocks of ice and planted on a Dries Van Noten track; unruly bouquets are used as props in Danish punk rock performances. Although known for his radical expressions, the famous Japanese botanical sculptor bases his practice on a subtle reverence for the ephemeral nature of life and conducts his mind-bending experiments in an unassuming studio located in a quiet Tokyo lane. His latest achievement is earthly but no less awe-inspiring: a giant flower installation growing inside SFER IK Museumthe biophilic cultural institution near Tulum, considered the "Guggenheim of the jungle".
Azuma designed the sculpture, called Mexx, in response to the surrounding green landscape and open-air undulating structure of SFER IK, a fantastical oasis designed by Roth-Architecture that is entirely devoid of flat floors, walls or ceilings. "When conceptualizing Mexx, I was inspired by the unique architecture of SFER IK," says Azuma. "It's made by humans, but in a unique dialogue with the jungle. The museum itself feels like an organism, and I wanted to create a new biophilic encounter between species within it that will evolve naturally over time.
As the exhibition progresses, artworks will flourish in and across the museum, showcasing Azuma's fascination with the cycles of life and death while exploring traditional Japanese design. negative space. Visitors are free to wander inside, and when the exhibition ends on September 7, SFER IK and Azuma will dismantle the artwork and donate all living flowers to the local community.
MexxThe unveiling coincides with the long-awaited return of SFER IK, which temporarily closed during the pandemic but reopened last week under new director Marcello Dantas. The interdisciplinary arts center is the beating heart of a sprawling ten-acre creative complex called Azulik Uh May, a bustling "city of the arts" that includes local workshops for artisans working in macrame, ceramics, textiles, handicrafts wood and architecture.