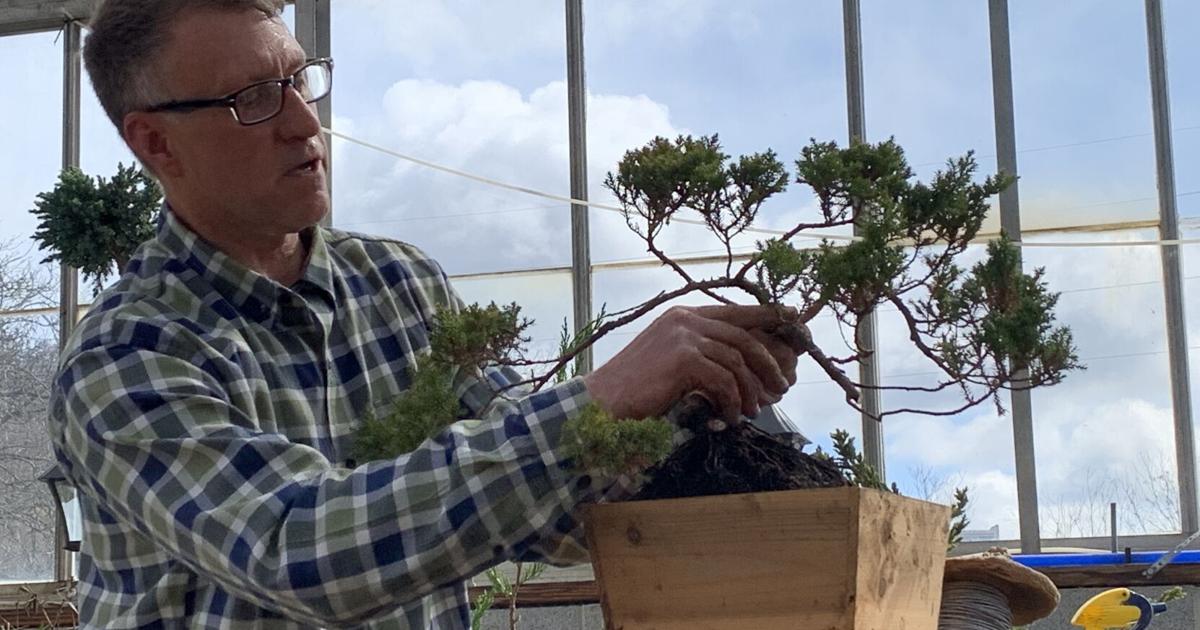 'I Can Do This': Sandyvale Session Offers Bonsai 'Creativity' Classes | News
JOHNSTOWN, Pennsylvania – Using pruning shears, wires and gardening knowledge, former WJAC-TV "Green Grower" Ron McIntosh taught about two dozen people how to turn a plant into a bonsai tree. during a presentation on Saturday morning.
The How to Create a Living Art Masterpiece event kicked off the annual seminar series at the Sandyvale Memorial Gardens & Conservancy in the Hornerstown section of Johnstown.
"I think it's just the creativity that they're always interested in," McIntosh said. "He has always been popular among all the seminars we organize. I just think they find its artistic value just interesting. When you can show them it's not that hard, I think it's more impressive for them to say, "Hey, I can do it." I can do it. It's not that hard.' "
McIntosh has been demonstrating the Japanese technique used to create patterns that mimic the shape of real trees for years.
He also shares his creations.
"They make the perfect gift," McIntosh said. "When friends or family come, birthdays, special occasions, I give them one of my bonsai trees. They really appreciate it and still send me updated emails and photos of them years later. 'Look at this. It's always going well. They make great gifts, and they make great conversation starters.
Bobbi Ream is a regular at the seminars, which started in 2014.
"For years we came to every one of them — friends and I," Ream said. "It's the first event of the spring. So when we get here, it just feels like it's already spring.
Four other Saturday seminars are scheduled:
• Saturday: indoor plants and succulents
• April 9: The importance of native bees and simple design elements for container planting
• April 23: The History of Native Americans in Western Pennsylvania and the Food They Cultivated
• April 30: Life in the tropics, the plants that will grow here
"We are happy to bring such education to the community," said Sandyvale Memorial Gardens & Conservancy President Diana Kabo. "It's part of our mission – to keep the community informed about environmental and other issues."
All presentations are from 10 a.m. to noon.
Dave Sutor is a reporter for The Tribune-Democrat. He can be reached at (814) 532-5056. Follow him on Twitter @Dave_Sutor.