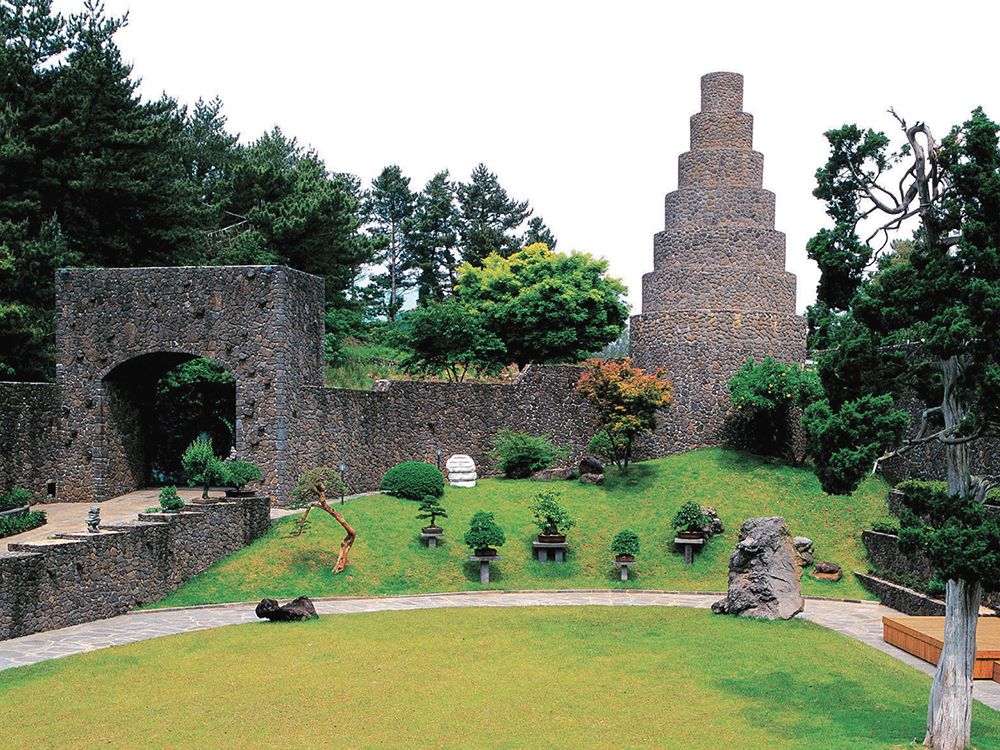 Lessons Learned in South Korea's Popular Bonsai Garden
Do not let the gardener choose his favorite. "People often ask me and I say it's like choosing your favorite child," Sung smiled.
Reviews and recommendations are unbiased and products are independently selected. Postmedia may earn an affiliate commission on purchases made through links on this page.
Content of the article
In Jeju, an island off the southern tip of the South Korean peninsula, there is a beautiful garden called Spirited Garden dedicated to bonsai. No less than 2,000 bonsais and garden trees are displayed in a 4-hectare green space conducive to quiet strolling.
Content of the article
There are three things a visitor immediately learns from Spirited Garden. Bonsai originated in China, not Japan, hundreds of years ago, then went to Korea, then Japan. Bonsai is called bunjae in Korea.
Bonsai can be defined as the art of training and growing dwarf trees and shrubs in containers over years of work. Although the trees are tiny, it is no small task to spend decades caring for bonsai trees.
All of Spirited Garden's bonsai trees are native Korean trees, with the oldest being a 600-year-old yew. There are also terrestrial pines, maritime pines, quinces, hornbeams and common camellias. Most bonsai trees are over 100 years old.
I first encountered the garden's charming designer and main worker, Bum-young Sung, looking for a few floating ticket receipts that garden visitors had carelessly dropped on an otherwise immaculate winding path. The sprightly 80-year-old who identifies himself as a farmer was dressed in loose Garot work clothes worn in Jeju.
Content of the article
Sung doesn't speak much English but it didn't take long before it became clear that he likes meeting visitors. Do not ask him to choose his favorite bonsai.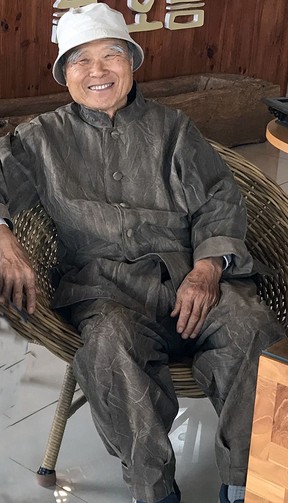 "I get asked that question a lot and I say it's like choosing your favorite child," Sung smiles as an employee interprets and we share a cup of pu'er tea in a small cafe on the second floor. The cafe has a stunning view of the garden.
Sung's garden is his life's passion. He started working in 1969 clearing thistles on what was considered wasteland. He had fallen in love with Jeju Island and was driven by a desire to revive Korea's dying bonsai culture and embrace the peace that nature brings. Before starting the garden, he lived near Seoul and survived the hardships of the Korean War. It was not until 1992 that the garden was opened to the public and now welcomes 200,000 visitors a year. Koreans make up 60% of visitors, with the rest coming from Europe, Asia and North America.
Content of the article
Bordering the garden is a high basalt wall with stones from Jeju, a volcanic island. Sung designed and built the wall layer after layer mostly by himself to protect the potted trees from strong winds and storms. There is also a waterfall, two teeming koi ponds, stone bridges and black lava sculptures, found on Jeju.
Regarding torturing a tree to make bonsai trees (wires are used to shape growth), the garden signage that Sung wrote notes that a bonsai tree would not survive, look healthy and beautiful s he was tortured.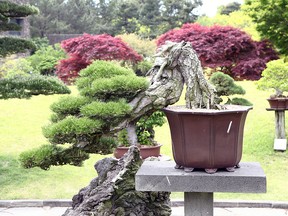 Regarding the monetary value of small twisted trees that are hundreds of years old, the signage indicates that the living cost of the art cannot be reflected in an amount.
The friendly garden staff reflect the peaceful atmosphere of the garden. They say the best way to see the beauty of a bonsai tree is to lean over and watch the little trees take on their graceful shape by looking inside the plant.
Sung said, "All of the descriptions along the trails represent what I have learned from the silent plants I have cared for over the past half century. I hope visitors will not only enjoy the view of the trees, but also learn from nature by reading these descriptions.