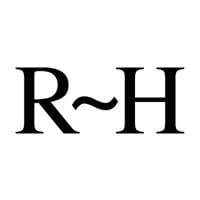 Master Gardener Class Adopts Hybrid Schedule | State and region
The WVU Extension Master Gardener program will teach a hybrid online and in-person course this fall from August 25 through November 22.
Online classes will be held once a week via Zoom, 6-9 p.m. Thursdays, in-person classes will be held Tuesdays once a month at the Raleigh County Extension Office, 410 Neville St., Beckley , from 6 p.m. to 8 p.m.
Topics will include the history of the Master Gardener program, botany (study of plants), entomology (study of insects), plant diseases, plant propagation, pruning, soils and soil analysis , pesticides and pest control, pollinators, woody ornamentals, vegetable and herb gardens, berries, fruit trees, houseplants, bonsai, landscaping, turf management and wildlife management.
Teachers will include WVU professors, WV extension officers and master gardeners.
The West Virginia Extension Master Gardener program is supported by WVU Extension Service. The programs and activities offered by the New River Master Gardeners and the WVU Extension Service are available to all persons without regard to race, color, sex, disability, religion, age, veteran status, sexual orientation or national origin.
If you are interested in becoming a Master Gardener, contact J. Rushin at [email protected]