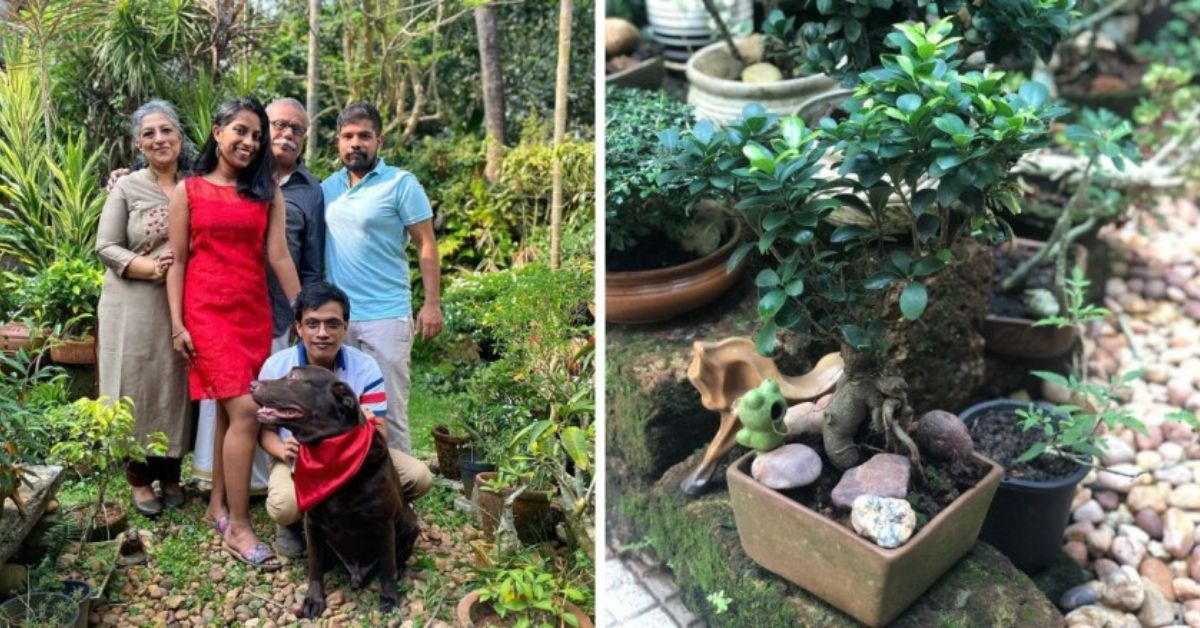 'Mother' to 225 Bonsai shares tips on how to grow miniature trees in pots
About 34 years ago, when Anita Peter first visited her sister-in-law's house, she marveled at her bonsai garden. The beautiful little trees inside adorable pots fascinated Anita and she immediately decided to make a similar one at her home in Kadavanthra, Kochi.
Today, the 56-year-old is the "mother" of 225 varieties of bonsai that are spread across her garden at 3 cents. The collection mainly includes ficuses and many fruit trees, including rose apples, chikoos and cherries.
"It was my sister-in-law who guided me to this area and following her advice, I made a beautiful garden which is now my family's favorite place. I consider each bonsai as my child and I take care of it on a daily basis. The satisfaction and serenity I get from them is second to none," says Anita, who is also the secretary of the Cochin Bonsai Club.
Ever since she planted her first bonsai, gardening has become her passion.
She sources bonsai from different places, including her sister-in-law's garden and even the roadside. "Usually this type of factory is quite expensive and it is not always possible to buy all of them. Moreover, there are many of them around us. We just have to take a deeper look at our surroundings. The ficus variety, in particular, is widely available everywhere," explains the gardener.
She also adds that growing bonsai is totally different from normal gardening.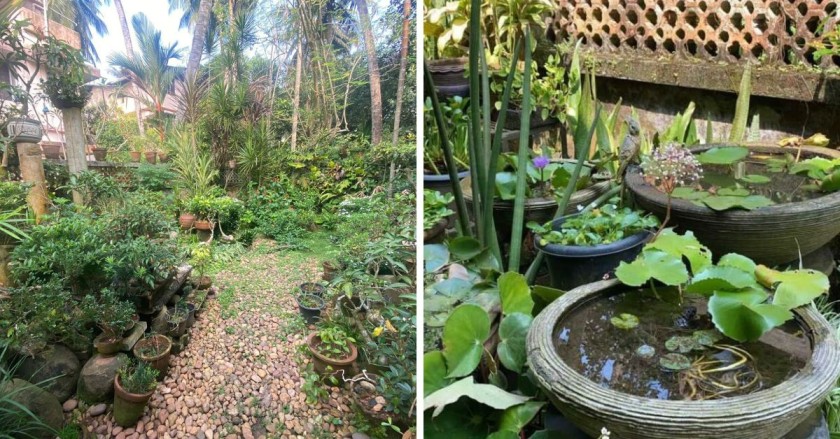 From obtaining the soil to the duration of budding, everything is so varied. "Unlike normal plants, bonsai trees take several days to produce a leaf or flower. But the process is so rewarding and the result is second to none.
Her family, which includes her husband and three children, wholeheartedly supports her interest and participates in the activities.
But even in the midst of her busy schedule as a special education teacher, Anita sets aside time to watch over her baby plants. "I entered the field of special education after the birth of my children, because two of them had learning disabilities. It takes a lot of patience and knowledge to raise them, just like growing a bonsai tree. Today, I guide several parents to help raise their children well," says Anita who runs Lil Sparrow, a space for children with disabilities and their parents.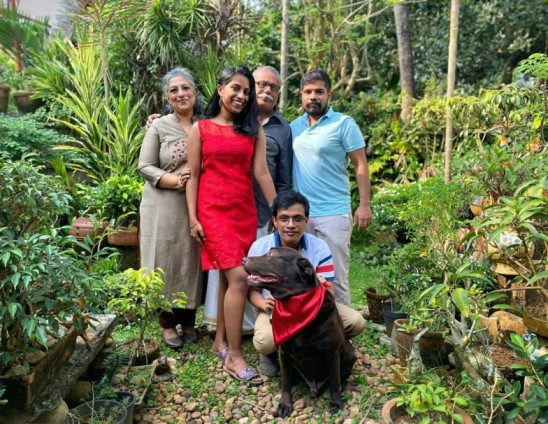 How to grow a bonsai
The experienced gardener shares a step-by-step process for setting up a bonsai garden for beginners:
Collect a seed or bonsai from a nursery or gardener. Make sure it is grown organically, otherwise growth will end abruptly.
Select medium-sized pots in which the plant, later a tree, will be grown. Make sure the pot has enough holes to drain excess water.
Lightly cover the holes with stones to prevent total water loss.
Defining the perfect soil is the crucial step in growing bonsai. As a first layer, add gravel with considerably large stones. Add fine gravel with pebbles of about 5 mm. This helps to ensure that the roots don't get too stuck together and to avoid drying out the plant.
Coconut peat, cow dung and neem cake make up the top layer. Use only organic manure. Chemical fertilizers can speed up growth, but the plant will not survive for long.
Place the seeds or plants in the pot and water them regularly.
Avoid overwatering – spray rather than watering with a hose.
Pruning the plant is another essential step to speed up plant growth. Get help from experienced gardeners at first, then try to do it yourself. Excessive cutting can kill the plant.
In case of pest attacks, occasionally spray diluted neem oil.
Be patient and observe the budding of a new leaf or flower. Don't expect the plant to shower with these early on.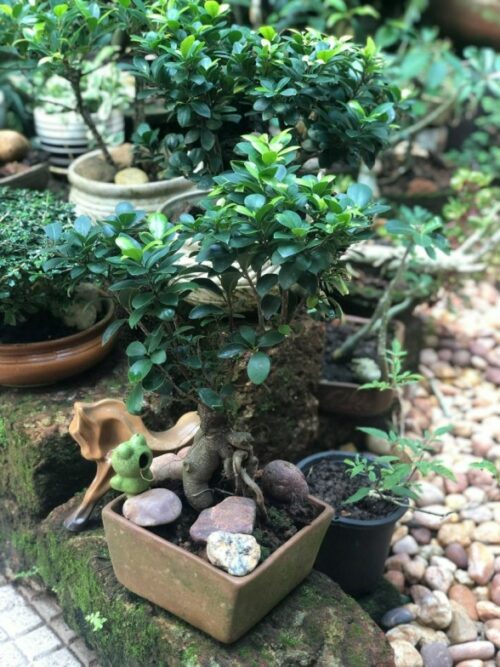 "Spread positive energy into your space by growing these beauties. It will teach you to be calm and pleasant," says Anita.
Edited by Yoshita Rao