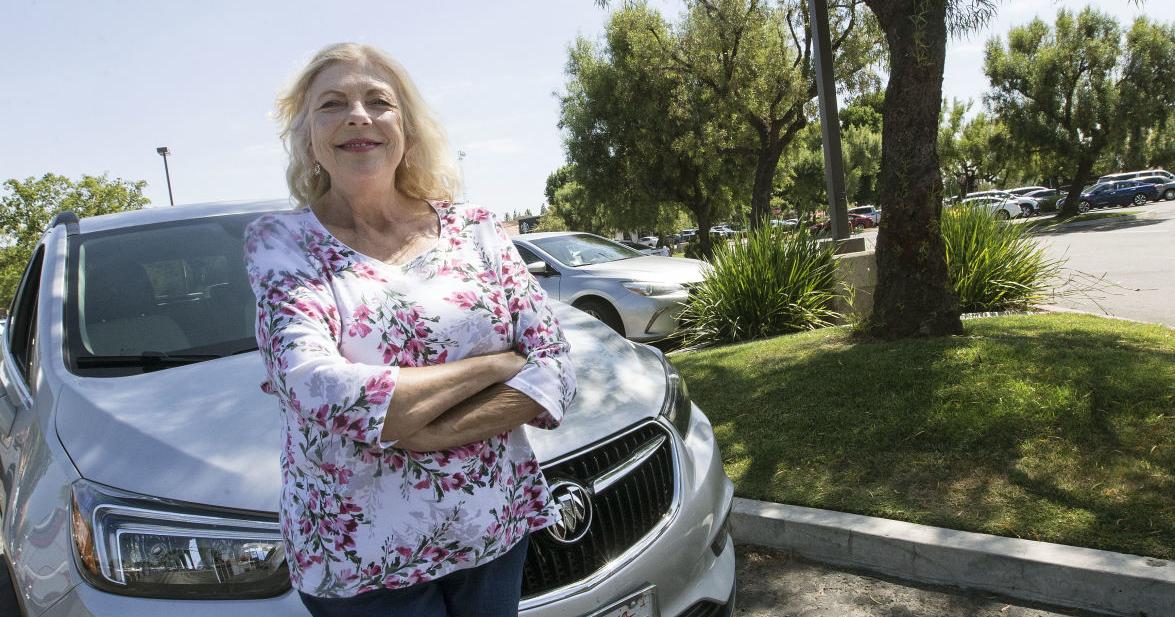 Tree Foundation of Kern comes back strong after pandemic-related funding drought | Bakersfield life
Droughts can be tough on trees, but pandemics can be just as tough on nonprofits that care about trees.
Just ask Melissa Iger, a certified arborist who runs the nonprofit Tree Foundation of Kern.
"It's been tough, really tough," Iger said of the past two years when the public health crisis caused a funding drought and the foundation became unable to hold its traditional fundraising events.
"I had to be unemployed for 11 months," Iger said. "Our board secretary took on my responsibilities. It wasn't fun."
As Earth Day approaches in April, Iger is back in the arborist's seat, eager to add to the number of trees the foundation has helped nurture for nearly three decades.
"We've planted about 20,000 trees in Kern County since 1994," she said of the seedlings that went to parks, schools, business districts and neighborhoods.
Thanks to foundation members, donors, corporate benefactors and grants, Iger and his company have been able to beautify places throughout Kern County, one tree at a time.
But recurring droughts in the San Joaquin Valley have killed countless thousands of trees in what Iger calls "our urban forest." And she knows the Tree Foundation has some catching up to do.
Trees bring all sorts of benefits to the urban and suburban landscape and to the people who live and work there, Iger said. There are many reasons to plant trees.
For example, they absorb greenhouse gases that cause climate change. In exchange, they release oxygen into the breathable atmosphere.
And shade, a commodity that's growing in value as summer approaches, "is so important," said Iger, the foundation's executive director.
"In addition to providing shade, trees help reduce the urban heat island effect," she said of the phenomenon that causes concrete and asphalt cities to amplify and hold back the heat. summer heat much longer than areas where lawns and shade trees soften the cityscape.
Of course, part of Iger's job is to educate the public – including school children – about the importance of trees.
"Our trees provide shelter and habitat for birds, insects and other animals," she said.
And they benefit our mental and physical health.
"They actually have a calming effect on people," she said. "They can soothe negative thoughts."
In the South Valley, where the topography creates a bowl that traps air pollution where we breathe, trees help deposit, trap and hold particulate pollutants such as dust, ash, pollen and smoke, which benefits air quality.
"Then the rains come and wash it into the ground," she said.
Trees can also help reduce ozone pollution, which is linked to the formation of summer smog, one of Bakersfield's most serious public health problems.
These urban forests, to which Iger refers, are made up of urban parks, street trees, landscaped buildings, gardens, river corridors, nature reserves, and the trees and shrubs that we all enjoy in our own Classes. Enriching this forest, she says, enriches our lives.
Now that she's back, Iger looks forward to reconnecting with area residents, supporters, volunteers and those willing to spare a few dollars to keep the foundation running and growing.
To that end, she's hosting Beer & Bonsai, scheduled for April 23 at Temblor Brewing. Attendees will receive an introduction to the art of bonsai, while tasting some of Bakersfield's finest beers.
"This is our first fundraiser since 2019," Iger said. "It's going to be so much fun."
Reporter Steven Mayer can be reached at 661-395-7353. Follow him on Facebook and on Twitter: @semayerTBC.