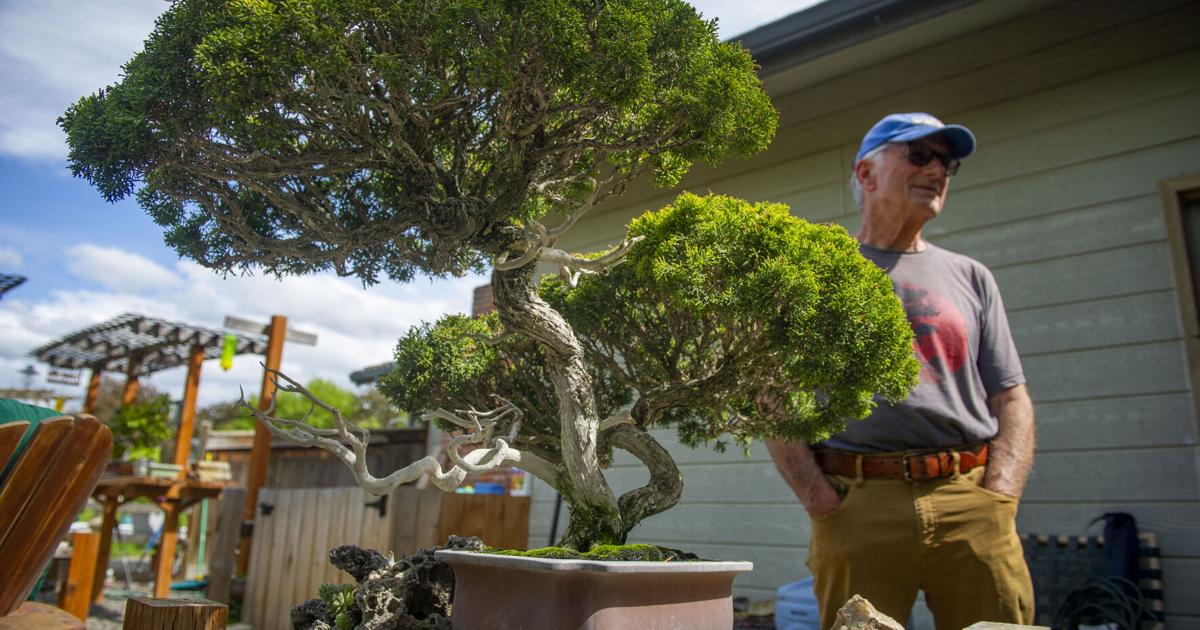 Walla Walla Bonsai Artist Pat Spencer is Continuing a Long-Lasting Local Tradition | Lifestyles
Trimming tiny trees with special tools, calculated piece by piece, and healing them through weather and other trauma was not something a young Pat Spencer imagined himself doing.
However, he dares not stop now.
"You have to engage in pruning," Spencer said with a fair smile on that ironic side.
Not that he cares, not really, any more than a father cares for his children.
About 18 months ago, the Whitman College professor became the last person in Walla Walla to take over the care of plants in the bonsai category – the ancient Japanese practice of growing trees and other plants. ornamentals in containers and keep them much smaller than nature intended.
It's been dubbed "an old man's hobby," and Spencer sees some truth in it, he said.
Let's explore the art before we talk about this gardener's backyard and why 70 bonsai works fill custom shelves in a sun-dappled corner.
Bonsai is Japanese for "planted tray," according to the Encyclopedia Britannica.
Trees and shrubs devoted to this art form start out as ordinary plants that become extraordinary by trimming roots, trimming twigs, and tying down branches.
The most well-known imagery, of course, is of tiny trees trimmed like show poodles, but much more is involved in the art, Spencer said, showing a honeysuckle plant no taller than a kneecap. a very small.
"It's been 50 years. If it was in the wild it would be 30 feet tall.
Bonsai originated in China, but the hobby took root and revered in Japan, according to Britannica's entry.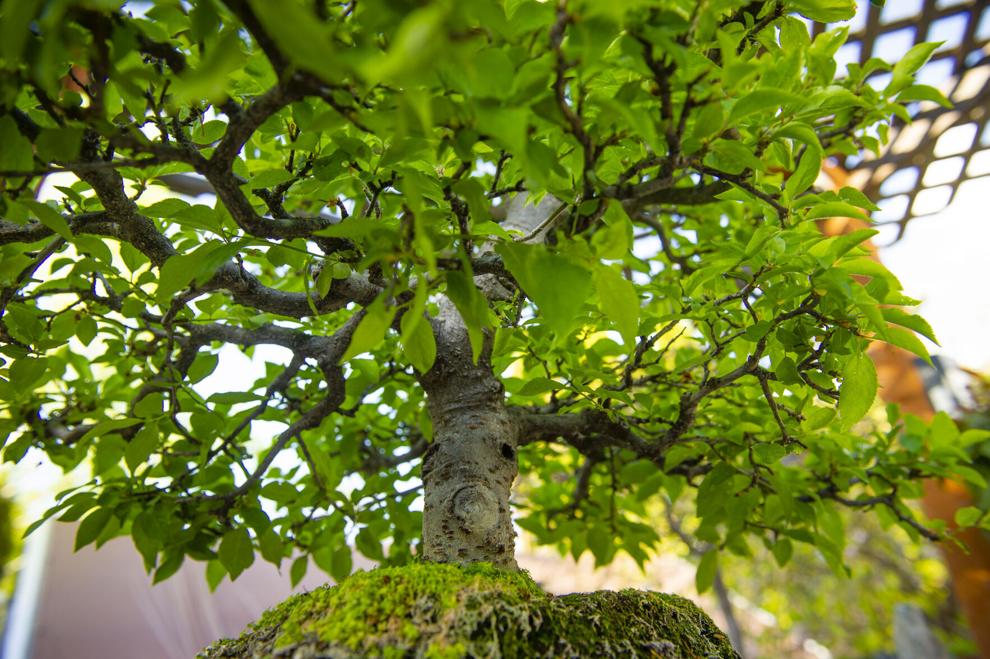 The Bonsai Empire, a community created by enthusiasts and experts around the world, says the history of this style of gardening takes as many turns as the roots of a bonsai tree.
The first plateau landscapes are believed to have been brought from China to Japan at least 1,200 years ago as religious souvenirs, and 1,000 years ago the first long work of fiction in Japanese included this passage: A tree left to grow in its natural state is a gross thing. It is only when kept close to human beings who shape it with love that its shape and style acquire the capacity to move.
Spencer puts it this way about bonsai: "Basically, they spend their lives attached to the roots."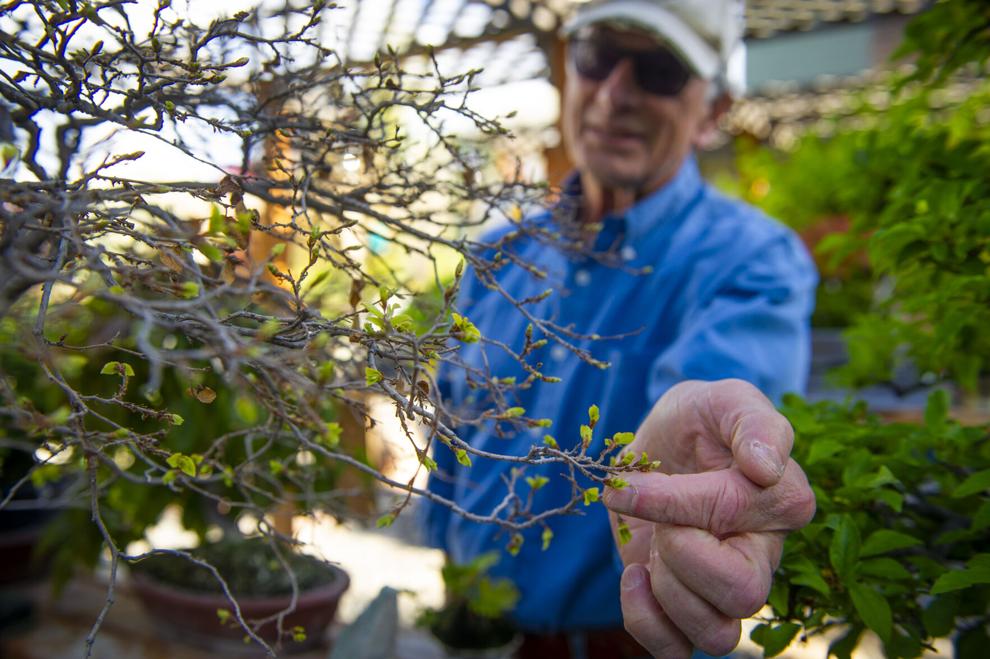 Part of the process each time the plants are repotted is to cut the root ball about 35% off, Spencer said, and then put the plant back in the same pot. Many of the vessels in his collection are decades or even centuries old.
Because plants live in a confined space with little soil, the gardener is the bonsai's lifeline, supplying water and nutrients on a tightly regulated schedule.
But who can say who is being held hostage? The potted plants that need care or the human that takes care of being needed? Spencer has just entered the time of year when he will water at least twice a day as the summer heat dries out the soil sooner than the bonsai roots can water.
"The absolute minimum time is one hour a day, but in general I am here two hours a day. I love working with them," Spencer said as she looked down her garden.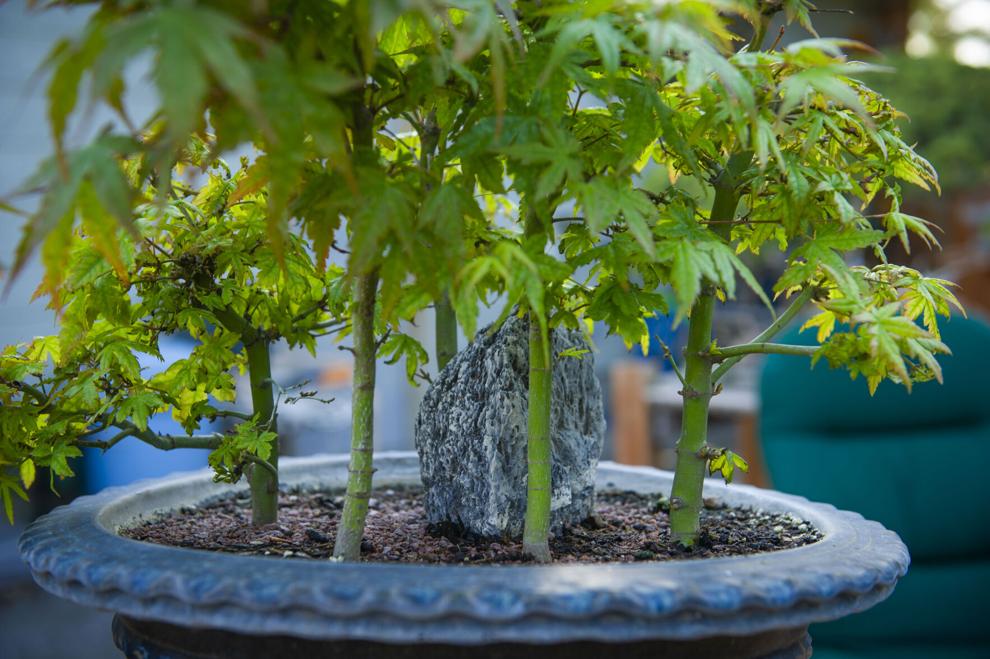 The space itself is a love letter to bonsai. The latticework entrance is marked with a concrete Japanese lantern, leading to an area that once housed fruit trees.
Tall trees surround the area, providing a layer of serenity between the garden and the outside world. A greenhouse sits in one corner; having housed the plants for another winter, the structure is empty for now, save for the usual gardening hodgepodge.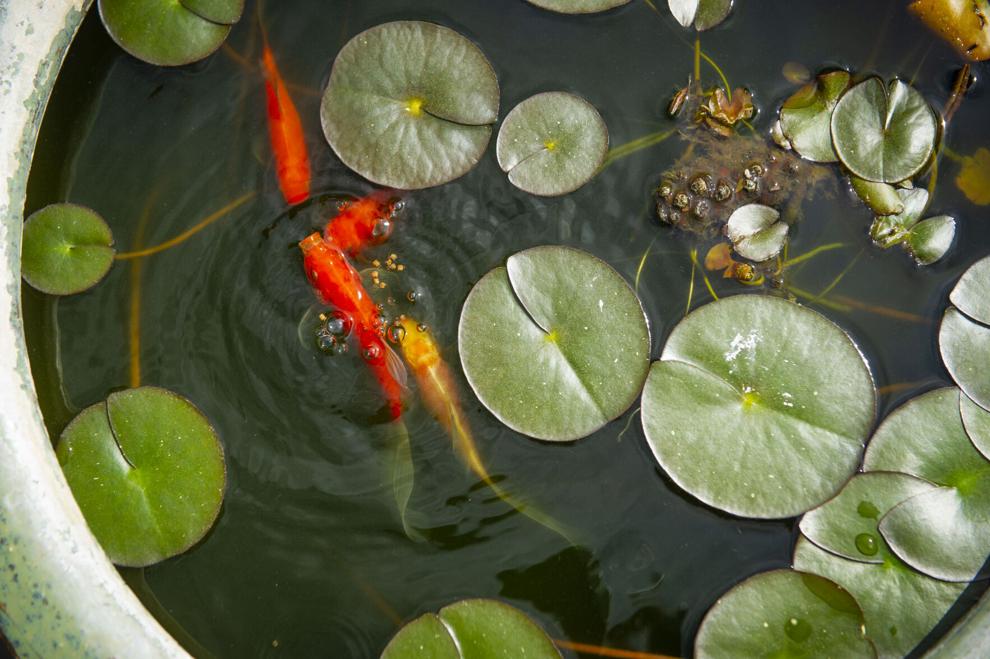 There are seven bench-like tables surrounding a seating area where two large urns serve as homes for goldfish that live among the water lilies.
These tables, of course, contain the potted treasures, as well as beautiful, old rocks placed here and there.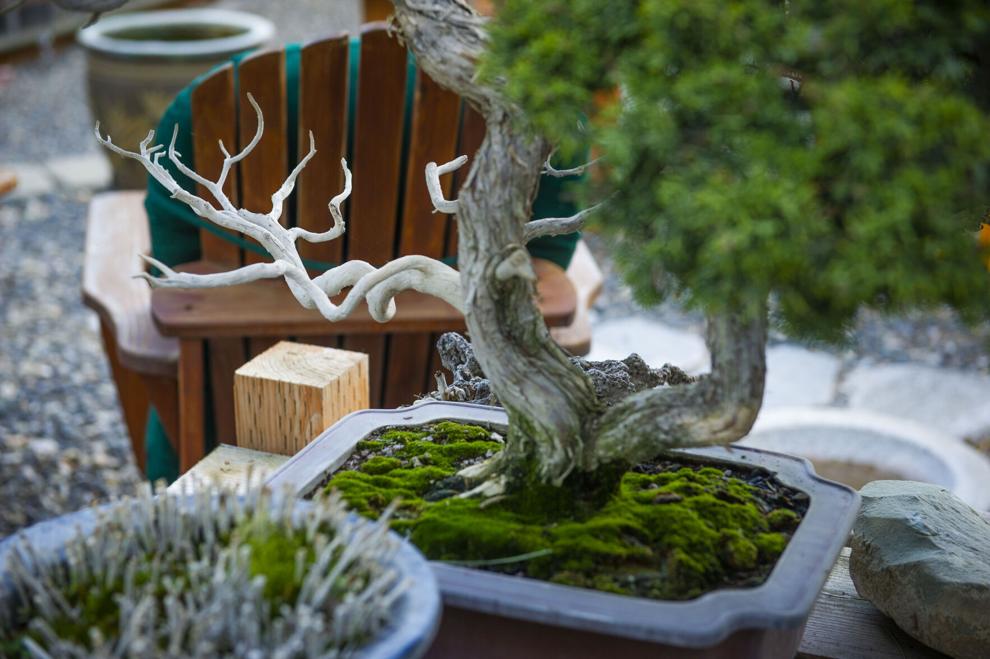 The story of how many of these things came to live with Spencer is also about love.
Love and friendship and honor.
While teaching geology at Whitman College, Spencer was introduced to Tom Filan, who was then assisting the school's biology department.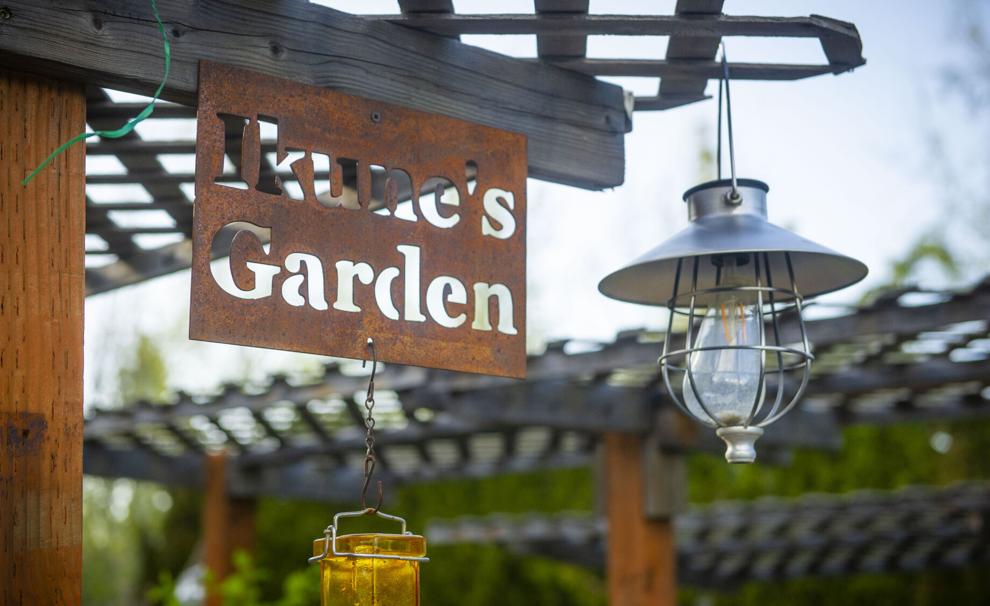 Filan, a bonsai enthusiast, gave Spencer a ginkgo tree. He also introduced the professor to Ikune Sawada, forging a connection that holds over three decades later.
Sawada, a well-known painter and ceramics collector, was born in Okayama, Japan, and earned a bachelor's degree in art and a teaching certificate from Kyoto University of Art in 1960, according to the Tacoma Art Museum.
In Japan, he taught art in public schools and emigrated to Seattle in 1969 to continue his artistic studies. In 1990, Sawada moved from Seattle to Walla Walla, and his paintings soon reflected the landscape of the Palouse, according to museum literature.
Sawada became a US citizen in 1997.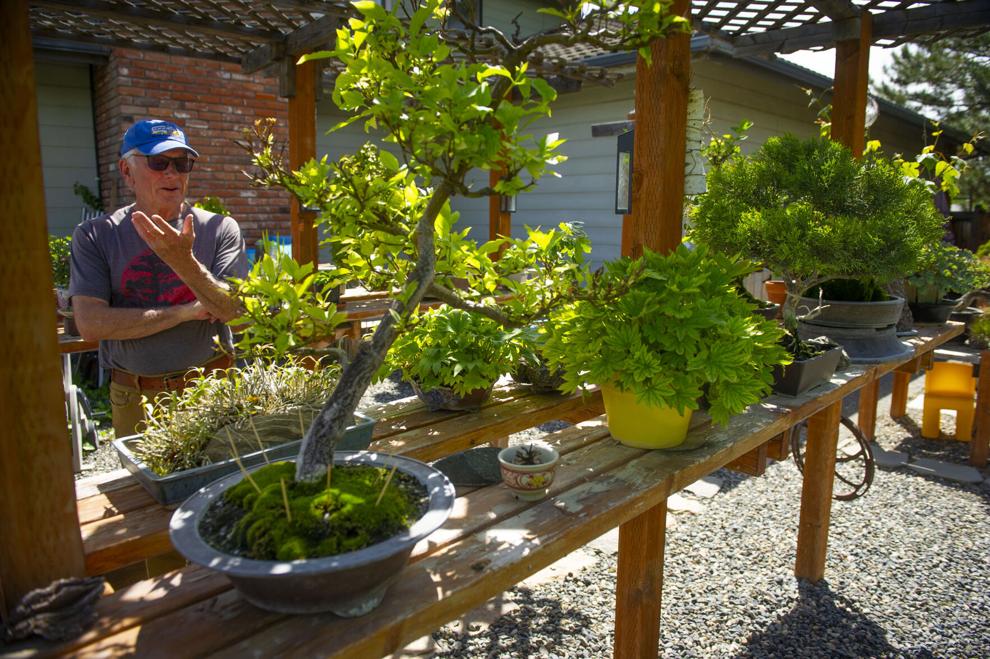 Here, along with Filan and others, Sawada established an informal bonsai society. The group met regularly, and soon enough Spencer had become a member through his own interest in the art form.
He hastens to point out that he was an obvious amateur in the presence of men who had become proficient in the study of cultivated specimens.
Nonetheless, Sawada and Spencer took root in their friendship, and Sawada was a regular visitor to her home, Spencer said.
In turn, the educator took his geology students to Sawada near Pioneer Park, where many of them became fascinated with the study of dwarf plants.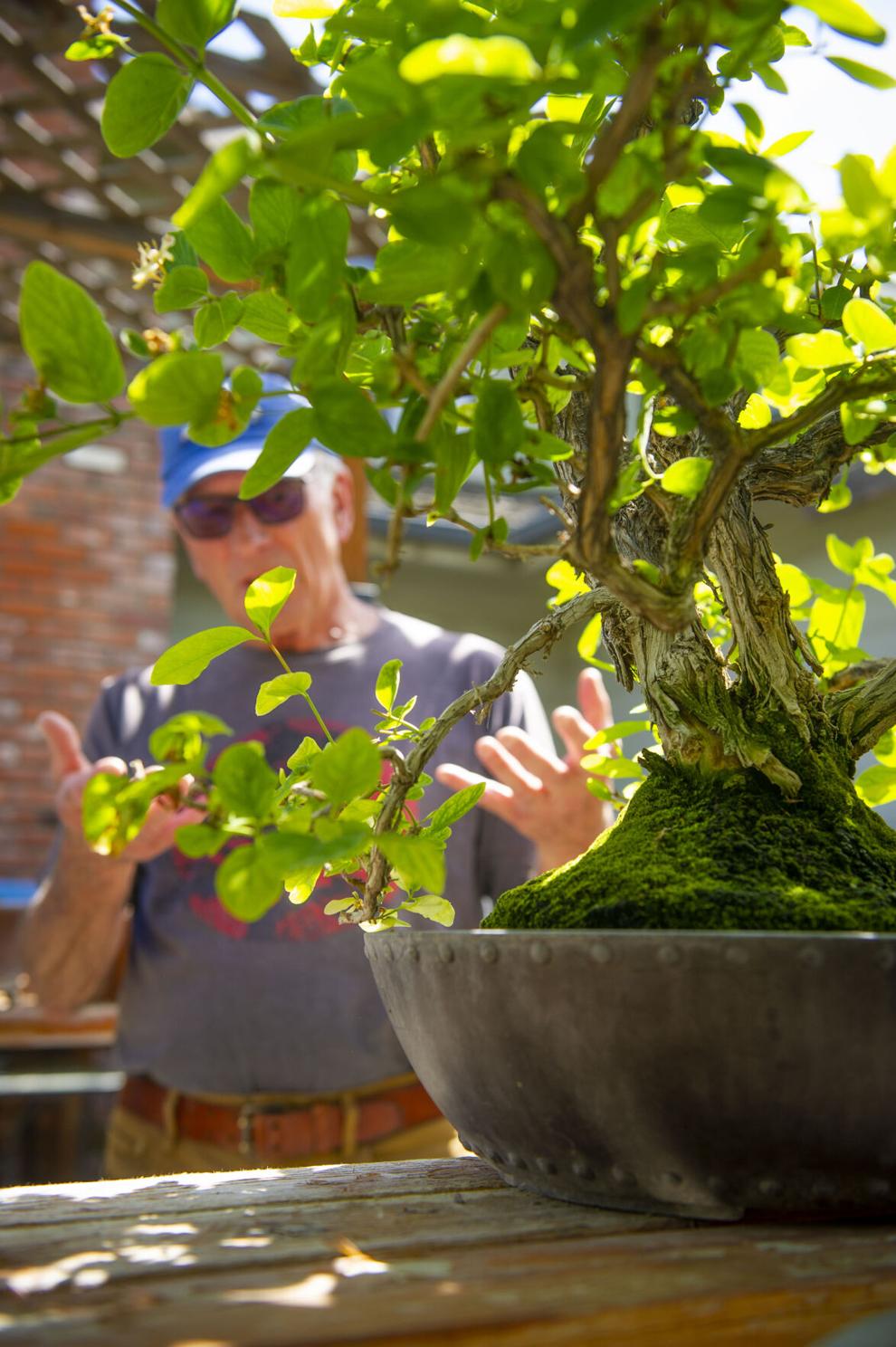 Like the Hokoni cherry tree, which Sawada had since it was a seedling, planted in a 19th century pot. Or the Chinese juniper, germinated in 1975, and the moss-covered volcanic rock that harbors shoots of maple and crabapple.
And there was the wild plum tree, found growing on a sidewalk as a toddler. As a sapling, its trunk was wrapped with wire to bend it to the bonsai gardener's will.
Or the 20-year-old Japanese black pine, originally from the collection of Walla Walla resident Carl Richardson, who lives in an early 20th-century Chinese pot.
Spencer began to visit Sawada frequently to absorb as much of the master's teaching as possible. Sometimes Sawada would give a gardening lesson, and sometimes the men would sit by the house's custom pond, designed to replicate a Chinese character for "heart."
Spencer said his friend would ask him about his work, while Spencer would ask the artist about his childhood in Japan.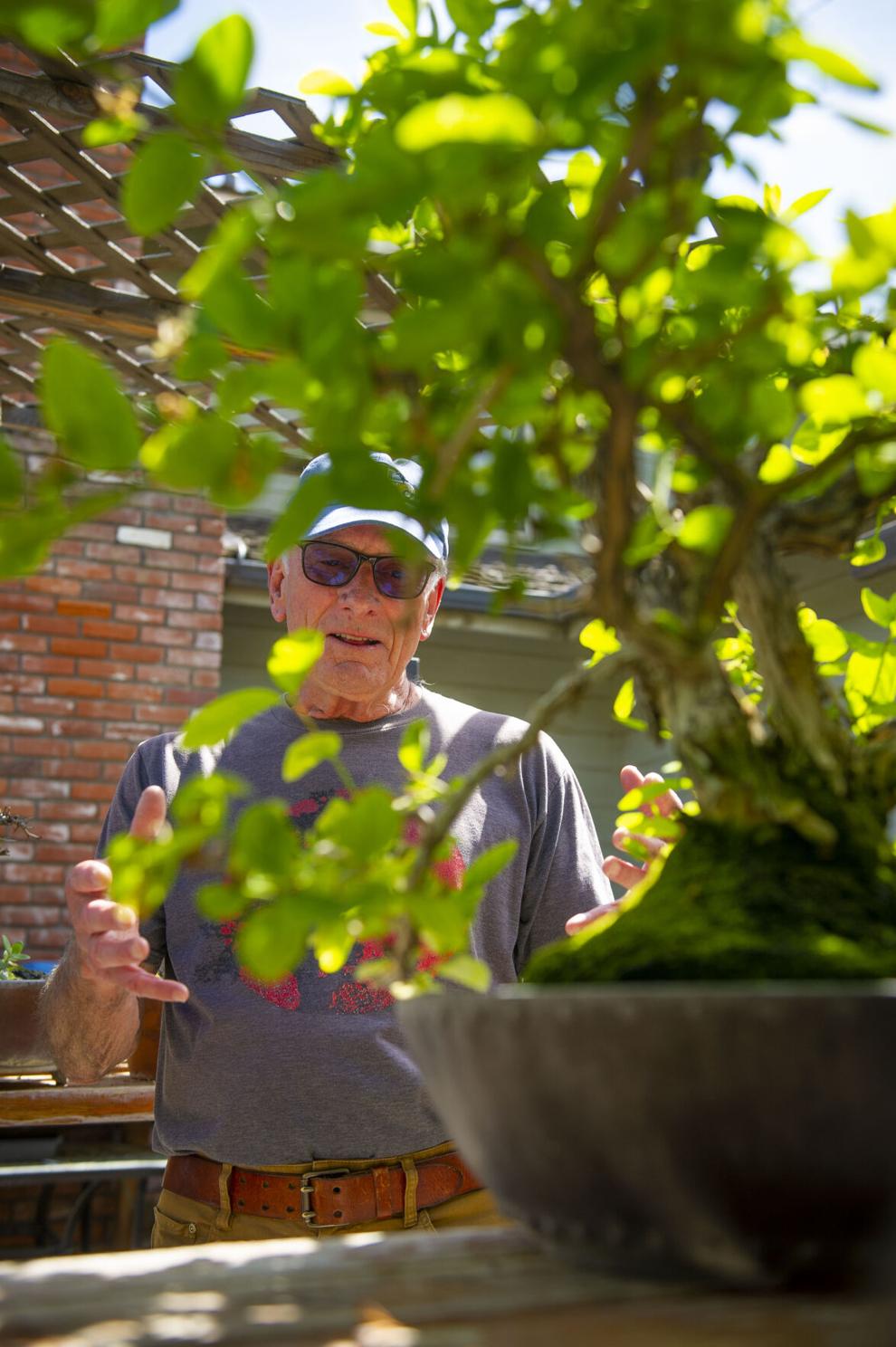 It was a three-decade apprenticeship, Spencer said.
"I think of it as 'The Karate Kid', with 'wax on, wax off,'" he said, referring to the classic 1984 film.
"I spent the time skimming the pond and sweeping."
Then came the day that Sawada asked Spencer to adopt his living collection. Sawada's body had aged beyond lifting the pots, and he could no longer handle the tasks demanded by bonsai, he said.
It was both an honor and a heartbreaking moment, Spencer recalls with a laugh.
"Suddenly I was responsible for these trees. They had passed through three or four owners from the Walla Walla bonsai community, and it was a terrifying prospect to be in charge.
Yet he has accepted his turn to be the bonsai teacher, wearing the mantle of helping others appreciate the art. Sawada remains at the center of Spencer's life; the teacher updates his teacher on the bonsai garden whenever the two see each other.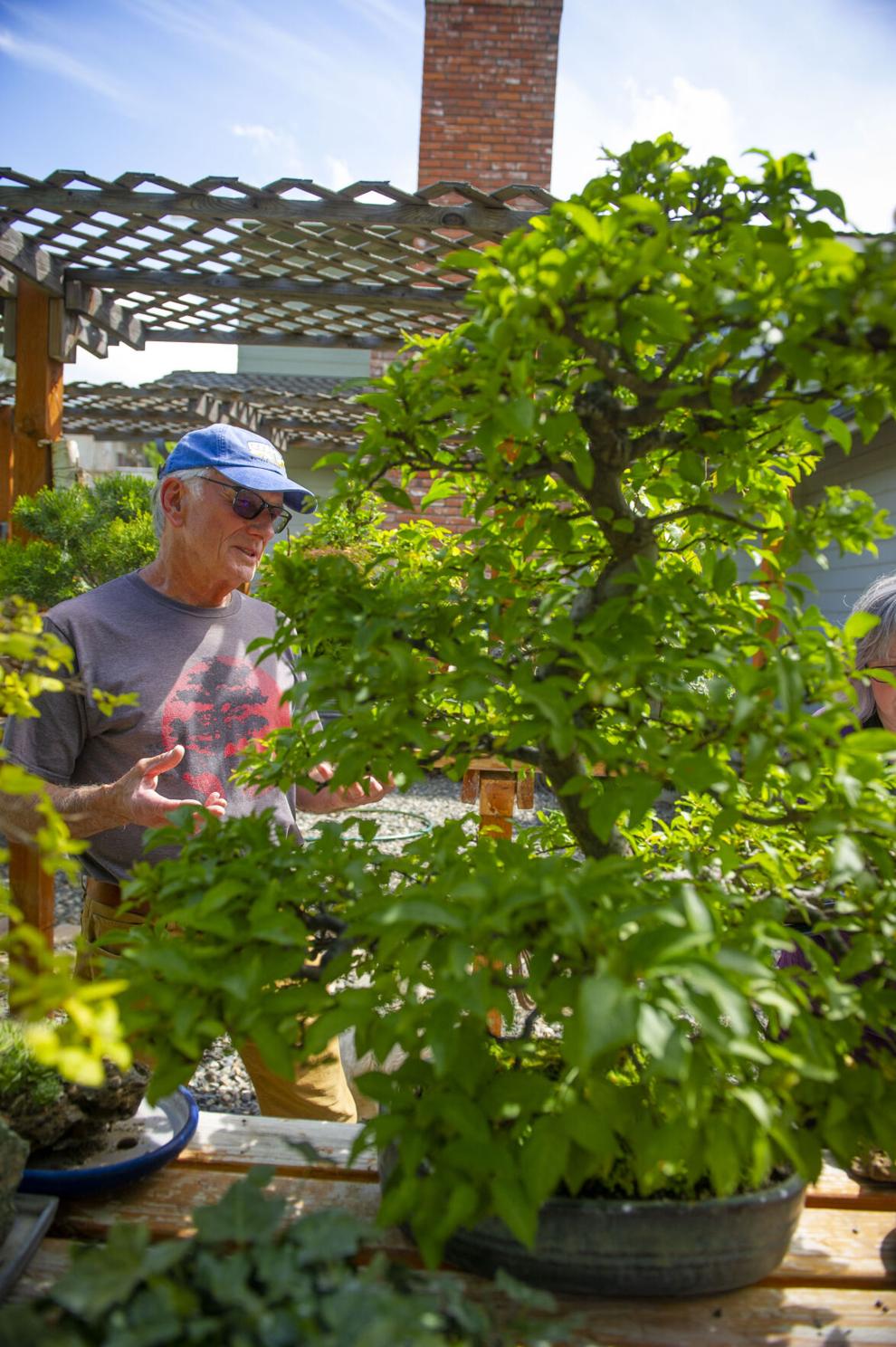 At 71, Spencer knows he too will one day pass on the story that grows in the linked roots and miniature branches.
"I kind of see it like when you have a piece of art that you love, you hope you can pass it on to your kids," he said.
"Trees are living art, and we get attached to them."